By Chris Stonor
Eve Urban Air Mobility (UAM) announced this week, it has formed a group of leading UAM organisations and technology enablers including Skyports, L3Harris Technologies as well as the Community Air Mobility Initiative (CAMI), to develop a Concept of Operations (CONOPS) between Miami International Airport (MIA) and the Miami Beach Convention Centre, reports a press release.

This consortium has explored "the ecosystem required for both passenger and vehicle journeys as well as received valuable insights and feedback from stakeholders across Miami-Dade County, while accessing local public available information."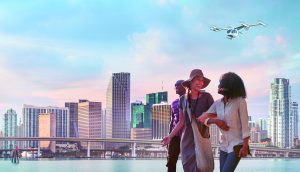 The data has been used to establish "a foundational understanding of how UAM could safely support an airport shuttle use-case in the county." Each consortium member plays a vital role in this process.
For example, Skyports designs, builds, and operates vertiports for eVTOL aircraft; L3Harris integrates next-generation Air Traffic Management (ATM) technologies to enable UAM operations; and CAMI supports the integration of UAM into communities.
Andre Stein, co-CEO of Eve, explained, "Miami-Dade County and Florida present a great opportunity for Eve to create a blueprint that can be replicated in North American markets  and other regions as we look towards the introduction of UAM operations."
He continued, "Eve and the consortium have gained valuable insights into how best we, and our peers, can prepare the ecosystem to launch and scale safely."
Duncan Walker, CEO of Skyports, added, "We believe this study is an important first step to working with the community and local industry to ensure vertiports can be delivered with strong support."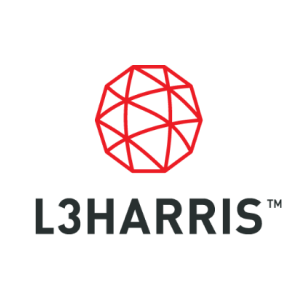 Presently, the consortium is seeking community input on the first phase of this CONOPS and is to hold various "listen and learn" sessions with community stakeholders, peers and potential operators. This feedback will allow the consortium to better understand Miami-Dade's unique operating environment, establish a more detailed flight profile, address community concerns and determine how charging infrastructure for eVTOL aircraft can be safely built into a future UAM ecosystem.
The "listen-and-learn" period is expected to last until the end of June. Questions and feedback can be emailed to:  Contact@EveAirMobility.com
Following its conclusion, the group can incorporate the community's input and present the findings to the county and public stakeholders later this summer.
Footnote
L3Harris Technologies is a global aerospace and defence technology innovator. The company gains around USD18 billion in annual revenue and has 47,000 employees, with clients in more than 100 countries
 CAMI is a non-profit organisation founded to support the responsible integration of advanced air mobility into communities through education, communication and collaboration.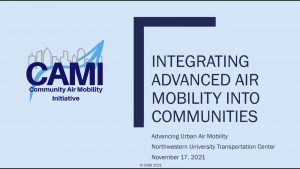 For more information