By Chris Stonor
 Joby Aviation announced this week it is collaborating with REEF Technology (REEF) and Neighborhood Property Group (NPG) to develop takeoff and landing sites for its eVTOL service, launching in 2024, reports a company press release.
The release explains, "REEF is the country's largest parking garage operator focused on transforming these underutilised assets into multi-use mobility hubs. REEF's assets include more than 5,000 sites across North America and Europe and reach more than 70 percent of the American public."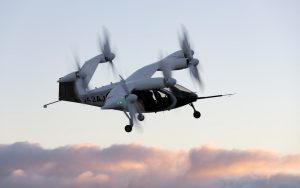 Meanwhile, NPG is a real estate acquisition company affiliated with REEF that will target acquisition sites across the U.S.
The release continues, "Through the partnership, Joby gains access to an unparalleled range of rooftop locations across all key metropolitan areas in the US, as well as a mechanism to fund the acquisition and development of new skyport sites. The companies will focus initially on Los Angeles, Miami, and the New York and San Francisco Bay Area metropolitan areas."
As Joby's eVTOLs will be more than 100 Xs quieter than a conventional helicopter, the company sees a significant opportunity with downtown locations, especially often dormant top level parking garage structures.
Joby believes such garages are particularly well-suited to hosting skyports, because:-
They are typically located near popular destinations
Have adequate space to host customers, flight operations, and aircraft charging

Do not require structural reinforcement to support air taxi services

Provide obstruction-free approach and departure paths that minimise noise to the surrounding community
Are naturally suited to becoming mobility hubs, supporting seamless connectivity to micro-mobility, public transit, parking, and ridesharing.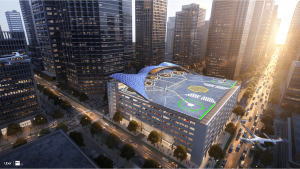 JoeBen Bevirt, founder and CEO at Joby Aviation, comments, "This is a landmark deal on Joby's path to building a transformational ridesharing service in our skies. NPG and REEF have an unbeatable network of sites across the US and we're excited to be working with them to identify sites that will become the backbone of our future service."
He continues, "Parking structures are ideal locations for us as they allow us to deliver our customers as close to their destination as possible, while minimizing any local impact and reducing the need for building new infrastructure."
Philippe Saint-Just, co-founder of REEF, adds, "With our focus on transforming urban spaces into community hubs that enable the future of mobility, aerial ridesharing is a compelling opportunity for us to decarbonize travel and make better use of structures such as parking garages."
Under the agreement, Joby is to enjoy a period of exclusivity during which it can secure long-term rooftop leases on skyport sites within NPG and REEF's network of parking garages.
Joby intends to offer a passenger service, accessible via an app, that offers riders a faster, emissions-free way to move distances of 5-150 miles in congested metropolitan areas at an accessible price point.
In addition to working with NPG and REEF to identify parking structure locations, Joby's aerial ridesharing network will tap into more than 5,000 existing heliports and regional airports across the U.S.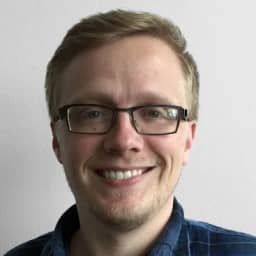 Philippe Saint-Just
As back in December 2020, Joby announced the acquisition of Uber Elevate, integrating the team's data, modeling, and insight into site selection.
As part of this deal, Uber and Joby also agreed to integrate their services into each other's apps, helping to create a seamless customer experience where an Uber car would bring riders to a skyport just in time for their flight and, if necessary, another car would complete the journey to their final destination.
For more information