By Chris Stonor
Air Greenland has committed to purchasing or leasing a fleet of Vertical Aerospace's VX4 eVTOL aircraft from leasing company Avolon as part of an agreement to form a working group to identify local infrastructure and certification requirements for advanced air mobility (AAM) in the region, reports ainonline.com. Air Greenland said it will decide on the size of the VX4 fleet at the end of the assessment.
Jacob Nitter Sørensen, CEO of Air Greenland, commented, "In Greenland, we see the effects of climate change every day, so we want to be at the forefront of the climate revolution." He continued, "The VX4 aircraft will have many uses for Air Greenland and through our partnership with Avolon, we look forward to welcoming our first travellers onboard and flying them to Ilimanaq Lodge to show the visible impacts that climate change is having on our country and planet."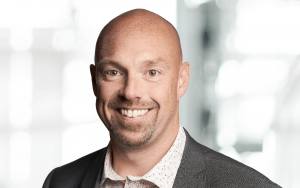 Jacob Nitter Sørensen
Last June, Avolon ordered 500 VX4s valued at USD2 billion from Vertical Aerospace and since, Avolon has placed 250 of these aircraft with Gol and Grupo Comporte in Brazil, up to 100 with Japan Airlines and a minimum of 100 with AirAsia. Avolon has now placed up to 90 percent of its initial order book with committed operators.
Dómhnal Slattery, CEO of Avolon, said, "This announcement with Air Greenland means we are taking zero-emissions travel to where climate change is having its most pronounced impact."
Avolon expects to lease eVTOL aircraft to other types of operators and has begun detailed planning on how its new business model may work including adapting lease terms to reflect differences in operating models.
Marc Tembleque Vilalta, project leader of Avolon's new AAM unit, explained, "We're convinced that demand will greatly exceed supply and why we've decided to make early commitments to buy an aircraft that has yet to fly or progress beyond the early stages of flight certification."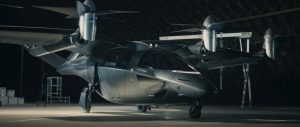 VX4
As to choosing Vertical Aerospace, he noted the strong aerospace pedigree of the UK-based start-up's key partners including propulsion system provider Rolls-Royce and avionics group Honeywell. Tembleque Vilalta also pointed out that Vertical Aerospace's decision to seek type certification through Europe's EASA agency involves less risk from a safety and marketing perspective.
For more information
https://vertical-aerospace.com
(News Source: https://www.ainonline.com/)
(Top Image: Avolon)