Archer is following Joby down a similar marketing path as the company attempts to woo potential investors to jump on-board as Stock Market floatation day draws ever closer.
Archer begins with a virtual "Open House Forum" that premiers tomorrow (August 31st), where staff will don their hard sales hats and aim to show people what a great investment the Maker craft is. The company says, "Learn more from our co-founders and senior leaders about eVTOL design and technology and the core principles that drive us: high safety, low noise and affordability."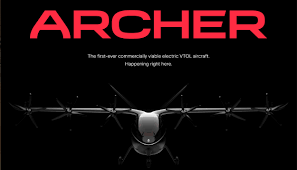 Youtube comments are often a fun thing to read and usually pop any exacting sales bubble. Aaa5442 writes, "Make it fly!!!" Follow this by sceptic Paul Ellis who says, "I would happily bet my left kidney that this thing will never become a commercial proposition" and balance is restored. What is confusing is whether "the actual premier" is on August 31st or September 1st as Archer Aviation offer conflicting dates.
Step one, of course, is approval of the SPAC merger with Atlas Crest (ACIC) by present investors, where the company reminds you, "All eligible ACIC stockholders are now able to vote for the proposed merger with Archer Aviation Inc. You can learn more here about how to cast your vote to approve the merger before the deadline of September 14th, 2021 at 10:00 AM EST: https://archer.com/news/atlas-crest-i…
Link for "Open House Forum"
https://www.youtube.com/watch?v=8tIDZiY1AKQ
For more information