By Chris Stonor
 It has been a flying joke during 2021 that Archer has been "all CGI and no physical reality". For while its competitors like EHang and Joby are soaring through the skies with one successful demonstration after another, Archer remains stuck in a "matrix fantasy world". Good news though for investors and the industry as this is all about to change.
Watch Video:
Archer proudly tweeted out a brief video this week portraying its Maker Aircraft emerging from the CGI matrix and into physical reality. The cynics may argue that all the film offers is the propellors turning around on a runway, where not even lift or take-off occurs, but at least this is a beginning.
https://twitter.com/ArcherAviation/status/1468271121950593029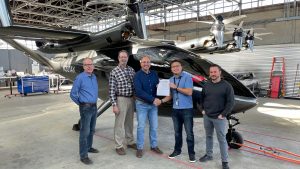 This has come about after the company achieved a Special Airworthiness Certificate a few weeks ago which clears Archer to begin hover flight testing of its Maker and then on to general off-ground operations. The company enthuses, "This moment is a significant step forward in Archer's overall certification timeline and serves as a key enabler for the company's mission to launch its first commercial eVTOL flights in 2024."
Brett Adcock, Archer co-Founder and CEO, commented, "Earning our Special Airworthiness Certificate from the FAA marks a significant moment for our company as we take another leap ahead toward our goal of bringing eVTOL travel to the world."
He continued, "In a year of exciting milestones for Archer, this moment serves as a key validator for the incredible work our team is doing to transform our vision for urban air mobility into a reality." And the other co-Founder, Adam Goldstein, added, "We look forward to sharing more exciting achievements in the near future."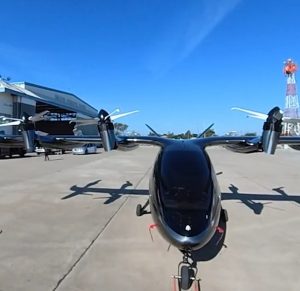 The news was enough to perk Archer's share price up a dollar from USD 6.18 (Friday) to USD7.19 at close yesterday.
For more information