By Chris Stonor
Media coverage of Archer Aviation has been a little quiet of late since the company floated on the stock market in September. Its share price has not been kind, falling from an opening price of USD10 to last week's low of USD5.39, closing last night at USD6.52. The company has decided to put out a new press release this week with emphasis on craft safety. Perhaps, it is believed this may push the share price back up towards USD10 again?
The release opens with a colourful flow, "Safety is not stagnant. There is a certain impetus invoked by it, breeding a sense of security to move forward. Security to step beyond mere vision, to conquer new frontiers."
It goes on, "Safety is not just a top priority of the FAA as they work with us on the certification of our eVTOL aircraft, but in the minds of future travelers and observers alike. As we venture forward together, our dedication to safety is paramount…"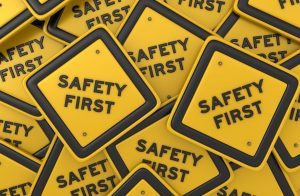 Emphasising this point further, the release continues, "Safety results from taking responsibility, not simply theorising, but acting… Though we applaud and respect the difficult work done by the FAA and other regulatory agencies around the world in setting safety requirements, we choose to aim higher. Our teams are encouraged to consider safety in every decision, whether there are regulations that require it or not." And further still, "We are committed to always aiming for safety as good as it can be, before ever taking to the skies."
Archer offer three areas where "safety is paramount". Propulsion, power and fly-by-wire flight controls.
Propulsion
After discussing safety on commercial airlines and helicopters, the release points out, "Our Maker aircraft has twelve electric engines, six on each wing. Like airliners, it is designed to safely complete a flight if any engine shuts down at any point of the flight – including hovering. Unlike helicopters, Maker can continue to fly safely after any single part of its propulsion system stops working."
Power
"Our Maker aircraft does not use fuel or combustion engines to power the aircraft, but instead uses six battery packs… it means that our power source has no moving parts and is fully self-contained (i.e., it uses electric energy stored in the batteries). This eliminates numerous potential hazards."
And points out, "Maker is also designed to continue to fly even if a battery pack fails. It's outfitted with six independent battery packs, each powering a set of forward and aft motors diagonally opposite each other. This means the aircraft can safely complete the flight even with total loss of power from any one of the battery packs."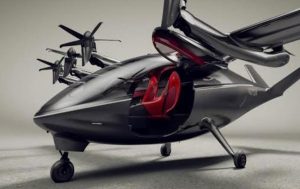 Fly-By-Wire Flight Controls
As for its flight controls, Archer comments, "Our propulsion and power systems, our fly-by-wire system will be designed such that it allows the flight to be safely completed after any single failure occurs, at any point of the flight."
The release concludes,"We're on a mission not just to revolutionise the way people travel, but to ensure a new level of safety for our industry. It's through our dedication to that mission and prioritisation of safety that leads our team in every aspect of our design."
Archer makes some valid points about its eVTOL safety, but wouldn't it be a cruel twist of fate, if the Maker experiences an accident on one of its eventual and initial physical flight trials.
For more information