By Chris Stonor
It was announced last week that Archer Aviation's much hyped SPAC with Atlas Crest has fallen foul of the investors' fickle appetite for risk after reducing the initial pro-forma enterprise value of USD2.7 billion to USD1.7 billion, reports msn.com.
But, some are not surprised by this more realistic valuation given "the perfect storm" now hitting Archer's impending Stock Market floatation.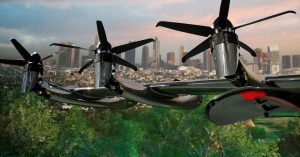 : A downswing of stock market share prices during the summer months led by China.
: Leading to a move from risky to more risk-adverse shares.
: A wake-up call and realisation that Archer's competitors like Joby, EHang and Volocopter are ahead of the development curve when it comes to actual "physical flights".
: The continued uncertainty over the outcome of the on-going lawsuit with Wisk.
The two companies said the valuation reduction "establishes a more attractive entry point and recognises Archer's commitment to driving long-term value creation for its shareholders."
Yet, of the leading eVTOL companies prised to float, Archer is the one that remains the most uncertain, even when the company in February received USD1 billion sales order from United Airlines with an option for an additional USD500 million of the Maker Aircraft. To cement this relationship, Oscar Munoz, the former CEO of United Airlines, will soon join Archer's board.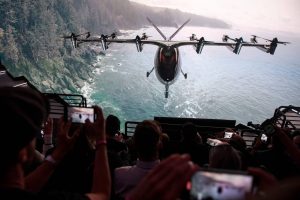 In recent week's, Archer's competitors like Joby and Volocopter have made successful eVTOL flights at prestigious Airshows around the world, while potential Archer investors are left with CGI backdrops to rue over. Add the Wisk lawsuit that Archer is attempting to underplay (never a sensible idea), Joby and others are looking to be more attractive investments.
For Archer has much to prove and will remain a "hyped company" until The Maker "shows off its flight abilities in the physical sky" while winning its court battle against Wisk.