By Chris Stonor
The eVTOL company of the moment, who has come from no-where and in less than a year become a market leader, announced this week it intends to launch a UAM service in Miami, U.S by 2024, reports a company press release.
California-based Archer, is "exploring" the potential of Southern Florida for UAM to address some of the state's mobility challenges, offering people a new option to travel in and around dense cities "in a fast, safe, sustainable, and cost-effective manner."
The company's fully electric vertical takeoff and landing aircraft is expected to travel distances of up to 60 miles at 150 mph transforming how people approach everyday life, work, and leisure, while benefiting the environment and working towards a future zero-emissions world.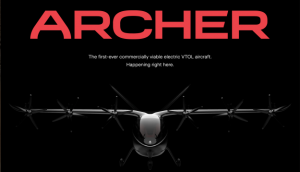 Previous UAMN Articles on Archer:
https://www.urbanairmobilitynews.com/experimental-craft/archer-develops-exciting-evtol-aircraft-to-improve-mobility-in-cities/
https://www.urbanairmobilitynews.com/experimental-craft/fiat-chrysler-partners-evtol-company-of-the-moment-to-develop-flying-cars/
https://www.urbanairmobilitynews.com/air-taxis/united-airlines-invests-orders-archer-evtol-start-up-to-go-public/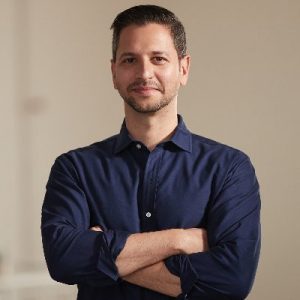 Adam Goldstein
Adam Goldstein, co-Founder and co-CEO of Archer, said, "Our collaboration with Miami will bring quick, safe, affordable everyday flight to Southern Florida." Adding, "Launching an UAM network in Florida is particularly exciting for (co-Founder) Brett (Adcock) and I, being graduates of Florida University. We named Archer after our first eVTOL R&D lab, based just off Archer Road in Gainesville, so making a positive impact on the state's transportation issues will be a great full circle moment for us."
Francis Suarez, Mayor of Miami, commented, "The City of Miami is dedicated to collaborating with Archer to build one of America's first UAM networks to overcome the geographical challenges of our water-locked areas. We know that infrastructure and transportation solutions in Southern Florida must change over the next decade to curb carbon emissions, decrease traffic and create the multimodal transportation networks of the future."
Archer also announced this week that "two heavyweights" from Uber Elevate, co-founders Nikhil Goel and Mark Moore, are joining Archer's advisory board. Their addition further legitimises Archer as a leader in the eVTOL industry.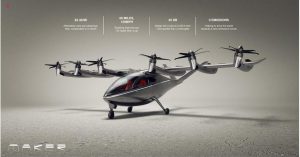 Moore said, "Archer has the best designed aircraft in the industry, competitively positioned for superior manufacturability and fast certification." And Goel added, "We've spent much of the last decade dedicating our careers to revolutionising the advent of eVTOL travel and for us, partnering with the Archer team and their collective 200 years' experience in designing, building and flying such aircraft is a natural fit."
Archer's recent merger with Atlas Crest Investment Corporation and a USD1bn commercial order from United Airlines, which is subject to United's business and operating requirements, values the company at USD3.8 billion and puts Archer in prime position to integrate UAM as part of cities' future transportation networks.
Visual presentation 
https://www.youtube.com/watch?v=a_K7DVXCbqE
 For more information