By Chris Stonor
Archer seems determined to follow in the "air turbulence of Joby" by forging ahead with its own SPAC merger plans with Atlas Crest Investment (ACI) amidst the on-going controversy of its litigation suit with rival Wisk Aero.
ACI announced this week that its shareholders will vote to approve the business merger on September 14th, reports a press release. This follows Lilium by just four days who also are scheduled to vote on a SPAC merger, but with Qell Acquisition Corp, on September 10th.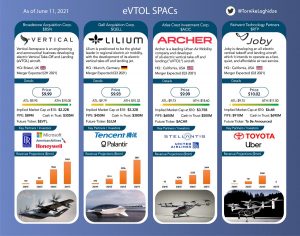 Timing is everything and unfortunately these two leaders of the eVTOL industry have not chosen a good period to float given the growing financial uncertainty, not helped by recent events in Afghanistan.
For while Joby has beaten the two to market by listing on the New York Stock Exchange on August 11th after a fanfare of media and marketing, including one of its craft positioned outside the Exchange on that day, the company finds its share price heading south less than a week later, from a high of around USD14 to yesterday touching close to USD8.
Back to Archer:
Sensibly, Archer has dropped its initial valuation by over USD1 billion in recent weeks, yet is now counter-suing Wisk which doesn't calm the waters. A spokesperson told eVTOL.com, "We believe we can prove more than USD1 billion in damages in this counterclaim and we will seek full relief."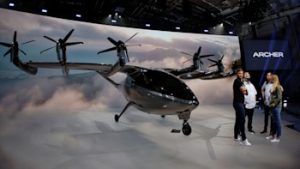 Meanwhile, those in the financial media are not impressed by Archer including seekingalpha.com who made rather damming comments about the company 10 days ago.
After correctly predicting Joby Aviation's almost immediate share price fall, Journalist Riyado Sofian, says of Archer: "First, the highly-anticipated unveiling of its Maker craft was utterly disappointing…To date, Archer has yet to perform a test flight on video." And goes on, "Then, there is the ongoing Wisk lawsuit; second, eVTOL excitement has waned; third, the SPAC faces the risks of mass redemptions." And ends, "As a result, I remain skeptical of Archer."
Sofian then points out the dangers both Archer and Lilium are facing. "The SPAC bubble imploded as investors realised the absurd prices they have been paying for speculative companies, especially for pre-revenue eVTOL companies. Yes, air taxis are cool. But we won't see operations until 2024."

Riyado Sofian
And continues to comment that many SPAC stocks are now trading well below the USD10 NAV price, which means that investors have more incentive to redeem their shares, especially in today's environment where a ticker change can cause a 10-20 percent drop in price.
For more information