By Chris Stonor
 France-based, Ascendance Flight Technologies, is another VTOL company "à surveiller de près'' , as the race for the French Olympic games 2024 "réchauffe" and which companies cross the winning line to gain the prestige and fame of taxi-flying spectators around the skies of Paris.
Founded in 2018 by four former Airbus engineers, being a French company must help, but the competition is "extrêmement rigide" when a majority of the world's leading eVTOL and VTOL pioneers are vying for a slot.
Ascendance Flight Technologies (AFT) has designed a four-seat fuel-electric hybrid VTOL aircraft called Atea. Its website says, "With a payload of three passengers, the aircraft boasts 80 percent less emissions than a conventional helicopter, as well as low noise, lower operational costs and long range flight."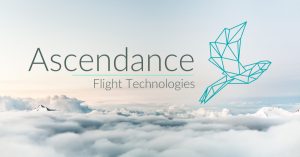 Benoit Ferran, AFT Co-founder & CTO, comments, "There's no doubt that a revolution in aviation is underway. Our company is playing a part in this, thanks to our unique hybrid propulsion system."
While the Atea remains at the prototype stage, AFT is focussed on showcasing the aircraft at the 2024 Olympic Games. Using innovative technologies from the Fortune 50 listed French software company, Dassault Systèmes, the prototype has the advantage of a computer-aided design, computer-aided engineering, simulation and model-based system engineering roles on a cloud-based 3DEXPERIENCE platform.
Using this cloud platform, members of the AFT team are able "to collaborate in real time to create a fully-operational digital twin of the Atea prototype."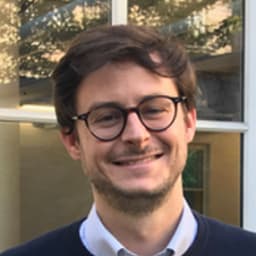 Benoit Ferran
The website continues, "Using this twin, engineers can explore how tweaks to the design can impact noise, cost, range and emissions, in order to improve performance and meet customer expectations."
And concludes, "This digital simulation is helping engineers to significantly reduce the number of physical tests that need to take place, shortening the development cycle as a result. "
Back in October 2019 a feature was published in the UKI Media Events Online Magazine, showcasing AFTs vision of the future under the heading Hybrid Mobility. It is well worth a read.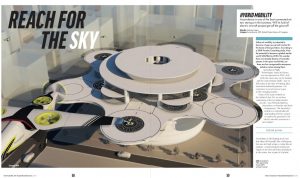 https://www.ukimediaevents.com/publication/ccded72e/60
As they say in Gaul, "Un à regarder!"
Visual presentation (in French)
https://www.youtube.com/watch?v=xI-kntW57rk
https://www.youtube.com/watch?v=E2XEz3il8SI
For more information
https://www.3ds.com/insights/customer-stories/ascendance-flight-technologies?linkId=111685851