By Chris Stonor
Australian-based Skyportz, the aviation consultant and vertiport securer, announced this week it is to collaborate with Sea World Helicopters to "bring eVTOLs to the Gold Coast", reports a press release embargoed until today.
Speaking at the Australian Association for Uncrewed Systems in Canberra, Skyportz founder and CEO, Clem Newton-Brown, said, "Skyportz has been accumulating sites in Australia since 2018 and we now have over 400 property partners ready to build out our network."
He continued, "Many of these are in Southern Queensland and we intend to explore opportunities to connect new vertiport sites with Olympic Games venues in partnership with local and State Government." Adding, "The Sea World Helicopters partnership means we have an operational partner now on the Gold Coast to activate our vertiport network".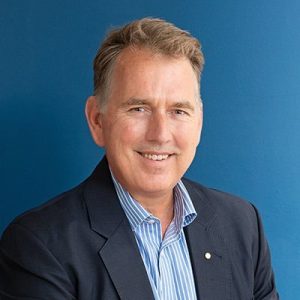 Clem Newton-Brown
John Orr-Campbell, CEO of Sea World Helicopters commented, "We intend to be at the forefront of the industry as it morphs into cleaner and quieter electric propulsion. We have existing helicopter landing infrastructure on the Gold Coast which we can activate with electric eVTOL aircraft as soon as they become available" He added, "We can foresee that many of our tourist operations will be very well suited to electric aviation".
The announcement today builds on the previous partnership announcement in Victoria between Skyportz and Microflite helicopters as well as with Secure Parking which has over 50 sites in the Gold Coast/Brisbane regions which could potentially be activated.
Tom Tate, Gold Coast Mayor, remarked, "I can see a place for Skyportz's operations not only in our city but across the SEQ region. Between the major SEQ cities, more than three million people reside but equally, we attract in excess of 13 million annual visitors so the market is certainly there for innovative transport solutions like this.''
It is anticipated that all levels of Government will be supportive of showcasing the Gold Coast in the lead up to the Brisbane Olympics in 2032. Vertiport infrastructure may become an integral part of the transport strategy and be embedded in new stadiums being built for the Games.
Newton-Brown remarked, "We expect that by 2032 we should have a well-established electric air taxi service on the Gold Coast and around Brisbane if we gain the support from all levels of Government."
Peter Anson, CEO of Secure Parking, added, "We look forward to working with Skyportz and Sea World Helicopters to see how our car parking sites might be utilised for an air taxi network in the future."
Gold Coast
Newton-Brown concluded, "There is no doubt we are headed for a revolution in micro-aviation. The aircraft are coming and there is support from the Federal Government as evidenced by the New and Emerging Aviation Technologies AUS32 million grant fund."
He continued, "The eVTOL future is about having enough operators and places to land. These are the impediments and this collaboration is focusing on any present bottlenecks leading to an ecosystem that attracts aircraft manufacturers."
Footnote
Clem Newton-Brown is Chair of the Advanced Air Mobility working group of the Australian Association for Uncrewed Systems and also serves on the NASA working group and a Federal committee investigating new and emerging aviation technologies.