By Chris Stonor
Avolon, an aircraft leasing company, and Vertical Aerospace disclosed this week the largest order for eVTOL aircraft in the world, reports a company press release. A groundbreaking "up to 500 VA-X4 craft worth USD2 billion."
The release says, "The agreement, which is subject to certain closing conditions, will introduce the ultra-short-haul aircraft category to commercial aviation, a game changing development that will revolutionise air travel with zero emissions aircraft."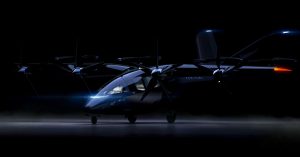 The proposed deal will see both companies closely collaborating throughout the development, road map to certification, and subsequent commercial roll-out of the VA-X4. Meanwhile, Avolon will join Microsoft, Rolls-Royce, Honeywell, and American Airlines as equity investors in Vertical, working also with Virgin Atlantic who will be a VA-X4 launch airline customer in Europe.
The release continues, "The order highlights Avolon's commitment to sustainability and responsible investment and its position as an industry leader and innovator. The commitment to the VA-X4 places Avolon at the forefront of technological change in the industry and underlines Avolon's belief in the electrification of air transport." It goes on, "Avolon's existing young and fuel-efficient fleet will be complemented by an investment in a new category of ultra-short-haul aircraft that will produce zero emissions."
Avolon, through its newly incorporated affiliate Avolon-e is to become the customer for the VA-X4 and subject to appropriate operating, delivery and business requirements being met, will order aircraft valued at USD1.25 billion with delivery commencing in late 2024, with an option to acquire additional aircraft up to a value of USD750 million.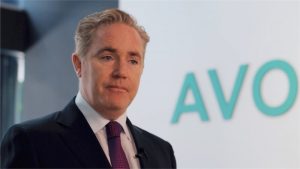 Dómhnal Slattery
Dómhnal Slattery, Avolon CEO, said,  "Our order with Vertical will accelerate the inevitable commercial roll-out of zero emissions aircraft, as before the end of this decade, we expect zero emission urban air mobility, enabled by eVTOLs, to play an increasingly important role in the global commercial aviation market."
He continued, "With Vertical, we will revolutionise air travel will accelerate the inevitable adoption of eVTOLs as a new, safe and zero emissions mode of ultra-short-haul air transport."
 Stephen Fitzpatrick, CEO of Vertical Aerospace, added, "This agreement, with an established aviation company like Avolon will allow us to plug into their global commercial network of airlines, reaching key decision makers in a fast and efficient manner."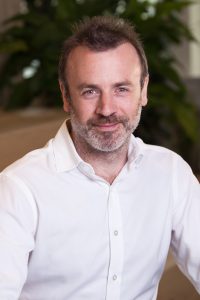 Stephen Fitzpatrick
Footnote
The VA-X4 is a piloted, zero emissions eVTOL aircraft capable of travelling 200mph or more, with a range of over 100 miles and capacity for 4 passengers and a pilot. The VA-X4 is 100 times quieter and safer than a helicopter.