By Chris Stonor
It was eVTOL carnage on the stock market yesterday as stocks were beaten down further by investors who sold off and fled for safety. The scene looked similar to the rubble of a Ukrainian City.
What with the growing concerns over a long-term Russian invasion, the prospect of a world economic downturn, combined with the general ongoing tech sell-off, influenced all eVTOL shares to fall – in some cases quite dramatically.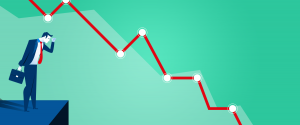 (Image source: etmoney.com)
March 14th end of day share prices (USD)
Examples:
JOBY: 4.26 (-5.54%)
Archer: 2.91 (-8.20%)
Vertical Aerospace: 6.91 (-2.68%)
Blade: 6.40 (-8.05%)
EHang: 8.23 (-16.45%)
Yet, the worst fall-guy was Lilium down -33.88 percent and now staring at the lowly share price of USD2.44. It's more like nightmare on eVTOL Street, especially when these shares opened at USD10 when first floated.
Yet, investors must continue to be brave and trust in the industry's bright future. Perhaps, in two-years' time, they will talk about these days in awe when "prices were so cheap", as the success of the 2024 Paris Olympics inspires a sudden explosion of investment in this sector. Now though, it is a case of grin and bear it, while never losing faith in your stock/s.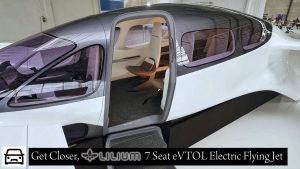 (Pic: Lilium)
The greatest sympathy lies with Lilium investors who saw the biggest sell-off. Financial website, seekingalpha.com, pointed to a published report from Iceberg Research who "expressed doubts about Lilium's claims that its vehicle can fly 155 miles, while estimating the company has about 18 months before it runs out of cash." The report's heading, "The Losing Horse in the EVTOL Race" is just plain cruel.
Yet, the stock was even down before the Iceberg Research report came out when estimates of around 177 million Lilium shares (68 percent of the company's total outstanding shares), worth USD652 million, were unlocked for sale on Monday.
When it rains it pours!
Flipping the coin, the incredibly courageous or simply foolhardy might suggest this is an amazing time to buy eVTOL stocks given how cheap they appear. To repeat Warren Buffett's famous adage, "Be fearful when others are greedy. Be greedy when others are fearful."
Whatever happens, your own positive belief in the future of the eVTOL industry can sustain you through this dark and depressing period. Never ever lose faith.
For more information
(Top photo: MicroStockHub/iStock via Getty Images/seekingalpha)