By Chris Stonor
Vermont-based Beta Technologies (BT) announced this week it has won a second U.S Army contract to support flight testing of its Alia eVTOL, reports flyingmag.com. The partnership aims to assist the U.S army test specific military cargo and logistics missions for eVTOLs, while allowing Beta to accelerate development for both its military and civil applications.
In 2020, BT joined the U.S. Air Force's AFWERX Agility Prime program, specifically designed to accelerate development of the emerging eVTOL industry.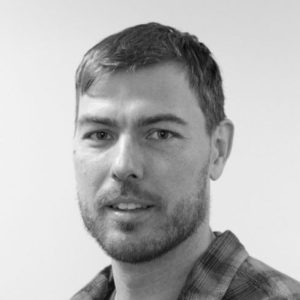 Kyle Clark
Kyle Clark, Beta Founder and CEO, remarked, "We're gratified by the continued support of the military sector as this allows us to accelerate our development of Alia as a safe and reliable aircraft for both military and civil applications."
Initially, Army engineers and Beta's team plan to evaluate how Alia might best be applied to specific missions by measuring its range, altitude, endurance and payload limits.
Alia is Beta's second-generation eVTOL. It's a single-prop pusher with a 50 ft wing and V-tail. The aircraft achieves vertical lift during take-off and landing from four fixed rotors. Alia is being developed for multiple roles, including cargo, medical transport and passenger transportation. The company says the aircraft will be capable of carrying a pilot and cargo or four passengers as far as 250 nautical miles (nm) on a single charge. Maximum take-off weight is 6,999 lbs.
According to Beta, Alia set industry records last year, flying 205 nm on a single charge and reached an altitude of 8,000 ft. The aircraft has flown multiple times between New York's Plattsburgh (KPBG) airport and Beta's headquarters at Vermont's Burlington International Airport (KBTV).
Footnote
Beta expects to achieve FAA Alia aircraft type certification in 2024. The company has announced purchase agreements with UPS Flight Forward and Blade Urban Air. Also, Alia received the U.S. Air Force's first airworthiness approval for a crewed eVTOL last year.
Also in 2021, Beta received USD368 million in Series A funding, led by Fidelity Management, as well as an initial tech sector investment from UP Partners, a group of serial aviation and tech entrepreneurs.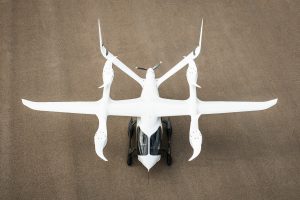 Alia eVTOL
Meanwhile, Beta has started working to establish a multi-state network of charging stations designed to serve all electric vehicles, including cars, trucks, as well as aircraft. The company plans to build the stations across the eastern U.S.
At its Vermont headquarters, Beta has built what may be, the first of many eVTOL recharging pads. The structure includes a landing pad which consists of crew quarters, a crew rest area and a control centre.
Visual presentation
https://www.youtube.com/watch?v=kH4LKlfdkiw 
For more information
(News Source: https://www.flyingmag.com/)