By Chris Stonor
 (Article translated from Italian to English)
Today, is the first day of many ahead, where the Italian public can view close up the future of air travel. Christian Bauer, COO of Volocopter explains, "We are presenting our VoloCity air taxi at Rome Airport for the next four days and then in the City Centre from November 2nd to 5th", reports huffingtonpost.it. 
This is the first time that an eVTOL has arrived in Italy in anticipation of 2024 when the industry, say experts, "takes off". Italy is vying with France for leading the European Urban Air Mobility (UAM) market, an industry that financial researchers believe, "could reach USD 4.5 billion by 2030."
The 2.7 metre-wide container that transported the first VoloCity to Rome left Munich yesterday and has arrived at Fiumicino Airport, primed for a four day public adoration. The craft will then be taken to Piazza San Silvestro, a few metres from Palazzo Chigi to be displayed, once more, for a further four days.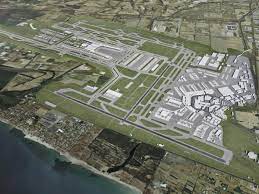 Fiumicino Airport, Rome
Volocopter aims for its official Italian inaugural flight to be in 2024 after the construction of the Fiumicino vertiport. The operations are being led by Aeroporti di Roma (ADR), a subsidiary of Atlantia, which is carrying out the project in collaboration with ENAC and ENAV.
Ivan Bassato, ADR's Chief Aviation Officer, explained, "Within the first few months of next year, guidelines on the construction of vertiports arrive. The consultation phase with the Member States will lead to a national transitional rule and then to a European regulation. We hope that the process of harmonising the rules can be closed in 2023."
Bassato continued,  "A lot of work is needed in organising the airspace, as well as thinking about how other aircraft using the same space must be separated from flying taxis." According to the EASA ranking, Rome is the third European metropolis in terms of development capacity for UAM.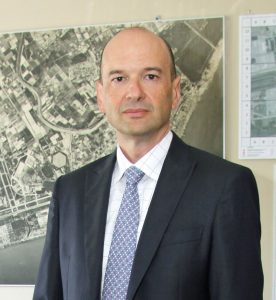 Ivan Bassato
The continental market for UAM by 2030 could create over 90,000 new jobs, leaving aside the average time saving (15-40 minutes on a city-airport transfer), and the rapid transport of urgent medical samples between two hospitals.
Elisabetta De Bernardi, European investment director of Atlantia explained, "There is a complete alignment of private companies, so that we can start as soon as possible and arrive at the effective commercialisation of the service in three years. We do not expect it to suddenly become the mode travel, there will be a bit of slow growth at the beginning, but the market will become important by 2030."
She pointed out, "The aero-taxi service will not be a niche market.  EASA research showed that 83 percent of the participants have positive attitude towards UAM."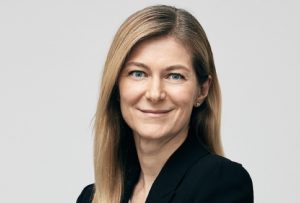 Elisabetta De Bernardi
For more information
https://www.roma-airport.com/fiumicino
(News Source: https://www.huffingtonpost.it)