By Chris Stonor
Blade, an American UAM company, has announced this week a binding agreement with Beta Technologies to secure up to 20 Alia eVTOLS for delivery in 2024, reports a press release.
This will occur ahead of Blade's 2025 target for its launch of electric vertical aircraft (EVA) services. The company intends to deploy these craft on routes between its network of dedicated terminals in the U.S Northeast, where Beta has agreed to provide and install charging infrastructure at certain key locations.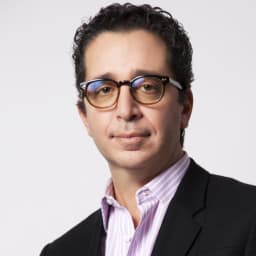 Robert Wiesenthal
Robert Wiesenthal, Blade CEO, commented, "The company is laser-focused on its transition from conventional rotocraft to EVA. We have evaluated the Alia and determined that its six person capacity, significant range and cold weather capabilities, is ideal for key Northeast missions as well as having a lower risk path to certification."
Kyle Clark, Beta's founder and CEO, added, "Blade is flying people in and out of cities every day and we're excited to partner with the leader in UAM to create a new paradym in passenger aviation."
In addition to Blade, other enterprises have selected the Alia including UPS (cargo), United Therapeutics (organ movements) and the USAF (defence).
According to Beta, the Alia can fly six people, 250 nautical miles on a single charge and the aircraft is more than 10x quieter than a helicopter as well as cars driving on a highway.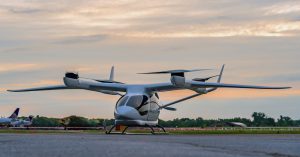 Visual presentation
https://www.youtube.com/watch?v=DfHyNmwzCdY
For more information