By Chris Stonor
Bristow Group and Electra.aero announced this week, a Memorandum of Understanding (MoU) to partner on the technical development and certification, as well as marketing and future operations, of Electra's hybrid-electric eSTOL with an expected initial volume of 50 aircraft, reports a company press release.
The two companies are to collaborate on "developing a full range of safety and operational features to ensure the new eSTOL aircraft's final configuration, specifications and design features meet customer as well as FAA, EASA and Transport Canada certification and timeline requirements."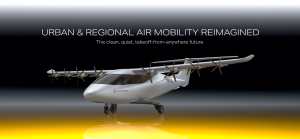 Electra.aero is to develop hybrid-electric aircraft that takes off from an 300 x 100 ft area and carries 5-7 passengers or 1,800 pounds of cargo up to 500 nautical miles in all-weather conditions.
The companies will also explore new markets for Bristow operations utilising the Electra eSTOL aircraft, with a focus on "middle mile" logistics for retail distribution, expanding Bristow's service to their existing customer base and specialised passenger services.
Chris Bradshaw, Bristow President and CEO, commented, "This MoU allows us to expand our expertise providing sustainable, innovative and efficient vertical lift and aerial transport solutions into new potential end markets like moving time-sensitive cargo and passengers regionally. We can leverage our operational expertise to help Electra design and build the next generation of aircraft that fully utilises the eSTOL concept in existing and new end markets."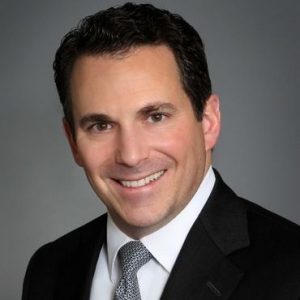 Chris Bradshaw
John S. Langford, Founder and CEO of Electra.aero, added, "This collaboration will lead to a more rigorous aircraft capable of addressing operators' needs across a variety of use cases and will help Electra develop and certify an eSTOL aircraft in as short a period of time as possible."
He continued, "Bristow will benefit from early access to Electra's aircraft, which delivers more than twice the payload, fly longer ranges, and have substantially lower operating costs than vertical take-off alternatives, and with much less certification risk."
The release continues, "Electra's eSTOL aircraft can operate from runways as small as 300×100 feet using a proprietary proven blown lift technology where eight engines provide additional wing lift, and hybrid-electric power that provides internal recharging capabilities for aircraft batteries, eliminating the need for new ground infrastructure."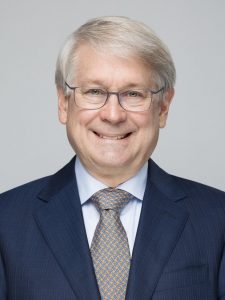 John Langford
It goes on, "Electra's aircraft can operate in a variety of environments ranging from busy urban areas to remote landing strips, and fly missions ranging from on-demand intra-city flights to medical missions, cargo transportation, scheduled passenger service, and more. With greater payload capabilities, longer range, and lower operating costs than competitors, Electra's eSTOL represents the next generation of novel aircraft. For more information."
For more information
www.electra.aero
www.bristowgroup.com