By Chris Stonor
Confirmation of Munich-based air taxi start-up, Lilium, next move to market, has been confirmed this week after rumours circulated in early March, reports forbes.com. The company is to list on Nasdaq via a SPAC with former General Motors executive, Barry Engle's company, Qell Acquisition Corporation, for a USD3.3 billion valuation.
Previous UAMN Article on Initial Qell Rumour:
https://www.urbanairmobilitynews.com/air-taxis/rumour-mill-is-lilium-to-merge-with-qell-spac-for-stock-market-float/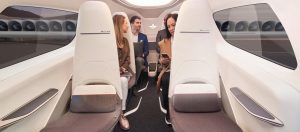 Inside the NEW-LOOK seven-seater Lilium Jet
Lilium will raise USD830 million through the deal with USD380 million from Engle's SPAC and USD450 million from private investment via public equity.
The German company said the funds are to be used to develop and test the new seven-seat electric aircraft alongside the launch of its commercial operations in three years time. The deal comes after it was revealed in February, Lilium had scrapped plans for a five seat version of its jet, and the new seven-seater would begin trials next year.
Daniel Wiegand, Lilium co-founder and CEO, said in a press statement, "Today's announcement brings us closer to launching our passenger service. Transport infrastructure is broken. It is costly in personal time, space consumption and carbon emissions."
He continued, "We are pursuing our unique electric jet technology because it is the key to higher-capacity aircraft, with lower cost per seat mile while delivering low noise and low emissions."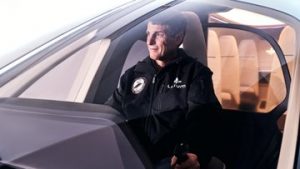 Lilium's move to raise capital via a reverse-merger is the latest sign that the race among aviation start-ups to launch a battery-powered air taxi is heating up.  Joby attracted USD1.6 billion via its own reverse merger with a blank-check company in February that valued the California-based business at USD6.6 billion. Lilium's German rival Volocopter has also beguiled USD239 million from investors including BlackRock earlier this month.
Lilium announced plans in January to develop a network of vertiports across Florida with Spanish infrastructure company Ferrovial, the owner of London's Heathrow Airport. The company also revealed this week that it was in talks for "a similar network of shuttle landing pads in Europe."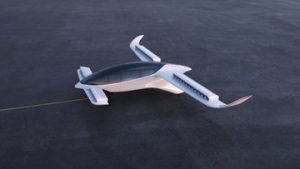 Visual presentation (NEW 'evolution of Lilium Jet')
 https://www.youtube.com/watch?v=rkEBcfuxMKY
 For more information
(News Source: https://www.forbes.com)