Elan Head, writer for theaircurrent.com has written a contentious and brave feature this week asking whether the boom in recent eVTOL orders is merely smoke and mirrors.
The feature is headed "Airlines lend brands for cheap eVTOL shares" with the subheading, "Airlines' eVTOL orders are mostly a marketing device and not a reliable indication of demand."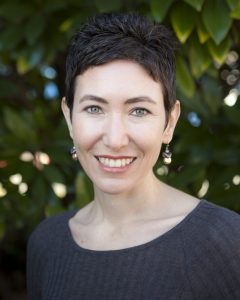 Elan Head
Initially, Lilium gains another kicking as Head turns to that recent damning report from Iceberg Research. Yet, she immediately and fairly suggests that Iceberg is a market short seller who "intended to tank the company's stock for Iceberg's benefit", when describing Lilium as "the losing horse in the eVTOL race", after criticising the aircraft's design and battery technology, while pointing out the company's dwindling cash reserves. This is so reminiscent of what occurred to EHang back in February 2021 after another "damning report", this time from short-seller Wolfpack Research. When short ice-cold wolves encircle you, expect the worse.
Elan then moves on to her main theme of the article where she continues to use Lilium as an example, citing Azul Brazilian Airlines which last August announced the intent to purchase 220 Lilium aircraft for USD1 billion to launch an eVTOL network in Brazil. As a sweetener for this "strategic partnership", Lilium gave warrants to purchase 1.8 million of its shares at a discounted price of EUR0.12 a share. Azul will receive other warrants for another 6.2 million shares should the companies enter into "definitive agreements".
Head then writes, "…a detailed review of securities filings and other fine print by the Air Current reveals a far more transactional arrangement. Airlines are lending their branding and credibility in exchange for a possibly lucrative piece of a buzzy market, regardless of whether or not an aircraft will be delivered or even formally ordered."
She makes an excellent point, but as you have to pay USD75 for a quarterly subscription or USD249 for an annual one at theaircurrent.com, the rest of this fascinating feature remains hidden behind a paywall.