By Chris Stonor
U.S-based Doroni Aerospace began attracting media attention last summer after a video was released on YouTube.
https://www.youtube.com/watch?v=cAgo9MgQ7qU&t=3s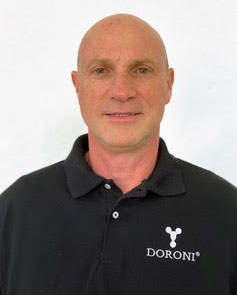 Doron Merdinger
Brief Background:
Doron Merdinger, Doroni Founder and CEO, set-up the company in 2016. The Doroni H1 is a two passenger eVTOL aircraft with a payload of up to 500 lbs, cruise speed of 100 mph, with a range of 60 miles and flight time of 40 minutes, to be either piloted manually or in the future autonomously. The aim is to be test flying full-scale aircraft in 2024 alongside taking orders for the H1.
The craft is marketed at first responders, utility companies, the agriculture industry, general air cargo and tourism flights. The retail price will be between USD135,000 and USD150,000. Later versions, say the company, are to carry four passengers.
The company released a new video last week showing off its new production facility. It is unclear where the premise is located.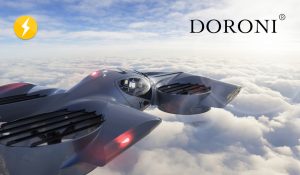 Watch Latest Video:
https://www.youtube.com/watch?v=7WcpKRAwgLE&t=1s
For more information