By Chris Stonor
Swiss-based company, Dufour Aerospace, announced today it has secured further funding to take its hybrid eVTOL passenger aircraft into pre-production and certification, reports a company press release. The round was led by start-up investor session.vc, together with existing financiers. The new funds are to be used towards the commercial launch of its hybrid eVTOL platform.
Dufour's eVTOL is based on a proven tilt-wing technology, which gives the aircraft the capability to not only conduct a vertical take-off and landing, but also the ability to cruise more efficiently, a key feature of electric flight.
Dufour Aerospace achieved recent success with its construction of a large-scale prototype eVTOL as well as the completion of a successful trial phase with more than 600 flights, including full transition from hover to cruise and back. The release says, "This makes it the only European eVTOL start-up that has shown publicly, to date, full transitions on large scale aircraft ." The prototype was designed as a research platform, "with a modular energy bay that allows both pure-electric and hybrid-electric equipment to be installed."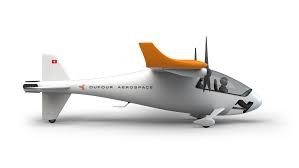 The company is currently developing the aEro3 passenger aircraft, a manned tilt-wing aircraft for medical transport and regional air mobility purposes. The "fully integrated proprietary hardware and software allows for full control over all the critical components of the aircraft, representing a milestone in vertical mobility."
The aEro3 passenger aircraft has a hybrid range of 1,000 km and, with its versatile applications in urban airspace, it opens up enormous market potential and "is currently unrivalled by other competitors." The next step is to build the prototype of the hybrid eVTOL passenger aircraft.
Philippe Bubb, Founding Partner at session.vc, enthused, "We have been following the company for over 2 years and are excited by the its developments. Dufour Aerospace is electrifying a proven aerodynamic concept with existing battery technology. With the aEro 3 it can cover around 80 percent of the areas of application for which helicopters are used today and thus addresses a multi-billion-dollar market with sustainable technology."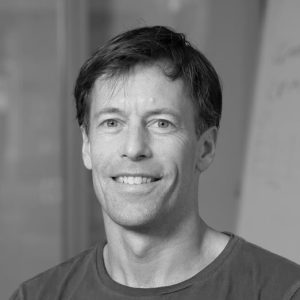 Philippe Bubb
Thomas Pfammatter, Dufour CEO, added, "The versatility of the hybrid propulsion system allows us to address existing markets, like the enormous market for emergency medical services, which is currently served by helicopters and ambulances."
He continued, "Our tilt-wing aircraft models with hybrid propulsion are not only resource-efficient, but also significantly quieter than current deployed helicopters. We are thus creating decisive advantages for use in urban air mobility. With the further development of our prototype, we want to push these advantages further and thus open up numerous other possible applications."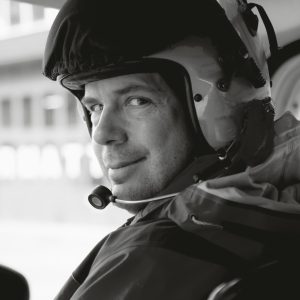 Thomas Pfammatter
Footnote
Dufour Aerospace was founded in 2017 by Thomas Pfammatter, Dominique Steffen and Jasmine Kent. The team includes former engineers from Airbus, Solar Impulse, Boeing and Google. Pioneers in electric manned flight members of the team built the first electric aerobatic aircraft in 2015.
Session.vc was founded in 2020 by Martin Altorfer and Philippe Bubb. The two have supported successful companies such as Bexio, On and Nutmeg as angel investors. session.vc is supported by their own capital and that of entrepreneurs from the tech and consumer industries.
For more information