By Chris Stonor
For a company to confirm social media rumours so soon after they emerge is an encouraging sign and that is exactly what EHang did yesterday.
The rumour mill first began a few weeks ago when images of an alleged new EHang craft appeared on Chinese social media. Since then, speculation has gone into overdrive.
The company tweeted yesterday, "EHang has been developing long-range electric vertical take-off and landing (eVTOL) vehicle for years. We are about to run the test flight of this new product in months, which will have many new breakthrough features. We will release more information in time."
Previous UAMN article on EHang rumours:
https://www.urbanairmobilitynews.com/air-taxis/rumour-mill-ehang-allegedly-to-launch-new-aav-with-400-km-range-10-xs-more-than-present-216/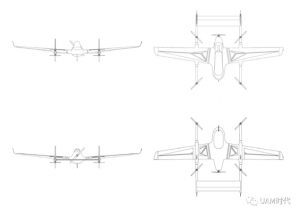 Twitter went into a frenzy with posters guessing what this new eVTOL would be like. Brian Garrett-Glaser writes, "Likely to be wing-borne". Mike Blades chirps, "Hope it's a better design than the 216." And a confident sounding ehangfuture says, "Upcoming addition of longer range, winged "family" seat drones… Competitors are way behind, no autonomy." Lil Uzi Flirt adds, "eVTOL with 400km range is a game changer." And with "frightful February" in mind, Binh Cao points out, "How about when you are ready to showcase in 2024 in Paris, invite us long share holders and believers to ride in one of these." 🙂 Another despondent shareholder, Lee Maxlow, writes, this time in capitals, "BREAK THE NEWS. PROTECT SHAREHOLDER INTERESTS…" which EHang did a few hours later. And finally, investorxd says, "The best revenge is to prove WolfPack wrong! Go EHang."
Hybrid power has also been suggested for the new eVTOL as many point out, how can an all-electric battery system travel 400 km?
 For more information