By Chris Stonor
EHang announced this week a pre-order of 50 EH216 and 10 VT-30 AAVs from Malaysia's Aerotree Flight Services, reports a press release. The company is a subsidiary of Malaysia's leading aviation company Aerotree Group. This strategic partnership will also jointly develop urban air mobility (UAM) business in Malaysia including maintenance, repair, overhaul (MRO) and training.
The Aerotree pre-order is the largest for EHang's AAVs in Malaysia which includes the *EH216-S, EH216-L and EH216-F, as well as the VT-30, EHang's long-range eVTOL. Prior to this, Aerotree had purchased one unit of the EH216-S.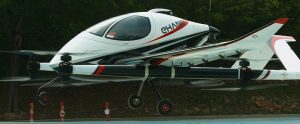 Dato' Halim Bin Othman, MD of AEROTREE Group, commented, "We are very excited about our strategic partnership with EHang to introduce the world's leading safe, sustainable and autonomous aerial vehicles to the Malaysian market. Leveraging our full spectrum of capabilities and partnerships that span from MRO to training, we eagerly anticipate using EHang AAVs for Malaysia's UAM projects and civil aviation."
Huazhi Hu, Founder, Chairman and CEO of EHang, said, "Our comprehensive AAV products and solutions are well suited to a variety of intracity and intercity UAM use cases in Malaysia, such as passenger transportation, aerial sightseeing, aerial firefighting and aerial logistics." Adding, "The rising demand and pre-orders for a large number of our passenger-grade AAVs from Japan and Malaysia will unleash great market potential for EHang in Asia."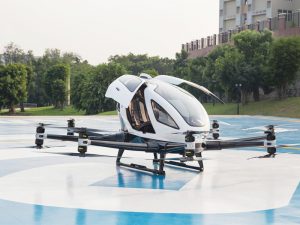 * (The EH216-S refers to the standard model for passenger transport in the EH216 series, compared to the EH216F model for firefighting and the EH216L model for aerial logistics) 
Footnote
Aerotree was founded in 1998 and is a Malaysian company active in the field of aerospace and aviation special training, technology development aerospace and MRO as well as other development and related services in the industry.
Aerotree has an air service permit license issued by the Malaysian Aviation Commission to enable the flight of aircraft to be performed in its airspace.
For more information
(Top pic: EHang and AEROTREE strategic partnership and pre-order contract online signing ceremony)