By Chris Stonor and Philip Butterworth-Hayes
EHang has reacted to the recent Wolfpack report on its operation (https://www.urbanairmobilitynews.com/commentary/perils-for-drone-and-evtol-companies-listing-on-world-stock-markets-as-wolf-blows-down-ehangs-door/) by launching a wide ranging public relations campaign to re-establish the company's credentials.
Company Founder Huazhi Hu issued a lengthy rebuttal to Wolfpack's "damning comments" yesterday. A major Investors' Day is planned for June, which includes a tour of the new Yunfu Facility. Further details will be announced at a later date.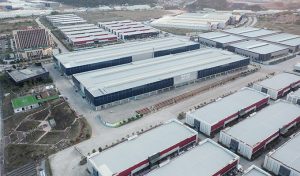 Upon completion, EHang says, "The Yunfu facility will have a planned initial annual capacity of 600 units which can be further increased to support the growing global market needs."
Meanwhile, the EHang share price has recovered a little from a low of USD46.30 on Wednesday to USD61.19 today. Compare this to the high of USD129.80 a week ago.
Visual presentation
https://www.youtube.com/watch?v=u6PRSFT4B2o&feature=emb_logo
For more information