By Chris Stonor
Social media was all aflutter yesterday when news broke that EHang is now joining the FTSE Russell Global Index Series to assist investors in their decision to buy the company's shares.
This FTSE inclusion which covers the Global Small Cap Index, the All-Cap Index and Total-Cap Index begins on September 17th. Outside of China, the U.S NASDAQ is the Stock Exchange where EHang shares can be traded.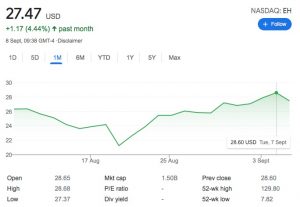 Richard Liu, Ehang CFO, commented, "We are very honoured to be included in the FTSE indices, which are one of the most visible and reputable index families in the world. Following our inclusion in the MSCI China Small Cap Index and the MSCI China All Shares Small Cap Index in May this year, these inclusions in the FTSE GEIS are testimonial to the continuous recognition of EHang's business performance, stock liquidity and growth potential."
He continued, "Looking ahead, we will remain committed to executing our growth strategy to realise EHang'slong-term potential and our goals for sustainable growth and delivering value to our shareholders."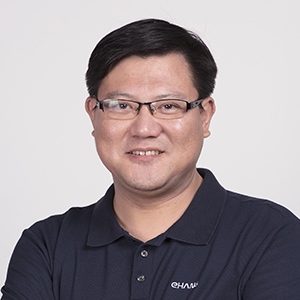 Richard Liu
Footnote
The FTSE Russell is a global index leader and calculates thousands of indexes that measure and benchmark markets and asset classes in over 70 countries, covering 98 percent of the global investable market.
FTSE Russell index expertise and products are used extensively by worldwide institutional and retail investors globally. Approximately USD17.9 trillion is currently benchmarked to FTSE Russell indexes. For over 30 years, leading asset owners, asset managers, ETF providers and investment banks have chosen FTSE Russell indexes to benchmark their investment performance and create ETFs, structured products and index-based derivatives.
For more information
 https://www.ftserussell.com/products/indices/geisac
 Visual presentation
Meanwhile, here is another EHang video presentation first shown at the Indonesian International Motor Show (IIMS) Hybrid, back in April, which has recently surfaced. Good luck with the language.