By Chris Stonor
EHang announced today that it is collaborating with Globalvia, a world leader in the management of transport infrastructure concessions, on urban air mobility (UAM), reports a company press release.
Both companies are to promote, develop and implement the operation of AAVs to offer UAM solutions, including passenger transportation and aerial logistics, jointly and efficiently in Iberian Peninsula and Latin America regions.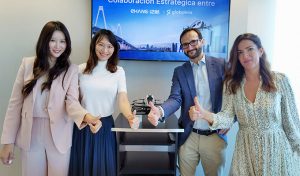 The release says, "As a worldwide transport infrastructure concession management leader, Globalvia owns concession rights to operate 27 highways and railways projects servicing over 250 million users a year across seven countries including Spain, the USA, Ireland, Portugal, Mexico, Costa Rica, and Chile."
Through Openvia, Globalvia's mobility solutions technological platform, both parties "will cooperate in advancing flight tests and demonstrations, trainings and maintenance, regulatory certification and business development to establish a solid foundation for implementing UAM operations."
Victoria Xiang, CEO of EHang Spain & Latin America, commented, "The partnership with Globalvia is another milestone for EHang, who will make everyefforts to bring safe, autonomous, and eco-friendly air mobility solutions for more people to enjoy a more sustainable, intelligent and efficient life."
Fernando Vallejo, Head of Innovation and Systems at Globalvia, added, "The partnership with EHang constitutes a significant step forward and a clear commitment by Globalvia to anticipate and lead Urban Air Mobility projects contributing to innovation, sustainability, and quality of life improvement for citizens."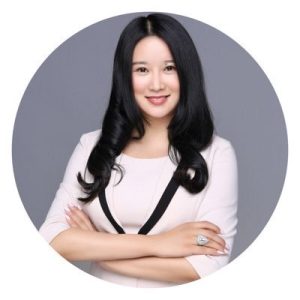 Victoria Xiang
Footnote
Globalvia is a worldwide infrastructure concession management leader which has been ranked in the top positions by number of concessions. The company, established in 2007 with three international funds, as its shareholders, manages 27 projects in seven different countries specialising in highways and railways. With more than 250 million users per year, Globalvia's objective is continued growth with the support of a large team of 2,000 employees committed to providing the best service based on the highest standards.
For more information