By Chris Stonor
How do you endow an emerging new industry with a stamp of establishment approval? Have the biggest established names involved. Then add a highly respected media outlet to publish the story and hey presto…
There are few names as BIG as Rolls-Royce. It combines experience and long-standing success with grandeur and elegance. And then for the lofty Fortune Magazine to write a feature about one of the UKs most widely known names… It cannot get better than this.
Rolls-Royce Holdings (R-R), the engine-manufacturer known for powering the Airbus and Boeing workhorse jets, "expects a fully-electric small aircraft in three to five years", said Rob Watson, President of the company's electrical division, during a Fortune Magazine interview at last week's Singapore Airshow.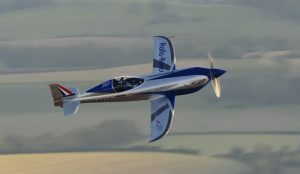 Electric 'Spirit of Innovation' Record-Breaker
The company's P-Volt, a battery electric system developed by R-R, will have around 600 kilowatt hours of power and enable flying six to eight people as far as 80 nautical miles. That range will keep improving with better battery technology and may eventually be able to fly as far as 250 miles by the 2030s.
Watson enthused, "We are confident in the technology. Now we need to scale it so it can have a meaningful economic influence. I think that's where you see urban air mobility and regional air mobility, aircraft with 8-18 seats, becoming a real possibility in the next three to five years."
Rolls-Royce's electric propulsion system is ideal for eVTOLs. One of its clients, Vertical Aerospace, has already gained orders from American Airlines, helped by the prestigious Rolls-Royce name and its renowned technology. Add Virgin Atlantic and aircraft lessor Avolon as other customers to that package, and Vertical's VA-X4, a zero-emission four-passenger aircraft, which can fly as fast as 200 miles per hour over a range of more than 100 miles, is set for future success.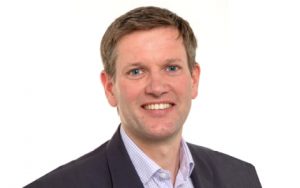 Rob Watson
Meanwhile, not only did R-R collaborate with international marketing firm, Roland Berger, to release a compelling and extensive research study last week for Advanced Air Mobility (AAM) in the Asia-Pacific region, but the company also announced an exciting deal with private aviation company Luxaviation to partner on the development of vertiports for eVTOL aircraft, where Rolls-Royce is to provide electrification solutions, maintenance support services, and digital solutions for Luxaviation's planned network of vertiports.
Luxaviation has a presence at over 120 private VIP terminals across the world and provides Fixed Based Operator (FBO) passenger services as well as charter and private aircraft management services. 
The strategic partnership is to look at three main areas: charging and energy infrastructure for vertiports, maintenance provision for electric aircraft and digital solutions for related applications.
Previous UAMN Rolls-Royce Story:
Rolls-Royce and Roland Berger forecast USD36.9 billion AAM market opportunity for Asia-Pacific region
The advancement of battery-power is obviously key to transforming long-distance air travel and why Watson doesn't expect narrow-body aircraft, the most popular models from Airbus and Boeing, to turn fully electric, quite yet.
He explained, "If you want to fly hundreds of people and thousands of miles, which is the single- aisle market, a battery is never going to do that because you'll just be limited by the energy density of a battery and the weight of the battery."
Watson continued, "If you wish to get to net-zero on those platforms, you will achieve that principally through SAF and then through hydrogen."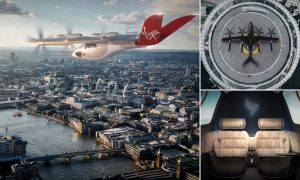 Collaboration with Vertical Aerospace/Virgin
Rolls-Royce is currently in talks with suppliers for battery cells as it approaches the crucial stage of certification for its P-Volt. While the company will design and assemble the packs, it won't manufacture the cells. Watson remarked, "While we need to make supply selection decisions in 2023, We're choosing our strategic suppliers this year."
(Check out Fortune's coverage of Rolls-Royce's 'Spirit of Innovation' push into electric flight: Inside the Rolls-Royce plane that just smashed the electric-flight speed record)
For more information
https://www.rolls-royce.com/media/our-stories/discover/2021/a-next-step-in-electrification-commuter-aircraft.aspx
(News Source: https://fortune.com/)