By Chris Stonor
Eve Urban Air Mobility and Helisul Aviation, a leading helicopter operator in Latin America, announced this week a collaboration that is to focus on creating urban air mobility operations (UAM) in Brazil, reports a company press release. This partnership also includes an order for up to 50 eVTOLs with deliveries expected to begin in 2026.
During the last few years, Eve and Helisul have been co-operating to evaluate how to co-create solutions for UAM, leveraging Brazil's existing air taxi infrastructure, one of the largest in the world, for the use of Eve's eVTOLs.
Luis Carlos Munhoz da Rocha, Commercial Director of Helisul Aviation, said, "With cities growing bigger and traffic more and more congested, our partnership to build intelligent solutions and practices for urban mobility in the big cities will improve quality of life, reducing air pollution and moving times with door-to-door transportation."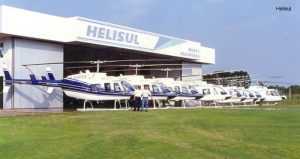 Andre Stein, President & CEO of Eve Urban Air Mobility, added, "Disruptive Urban Air Mobility solutions can bring same type of benefits that aviation already brought to longer trips literally closer to people, giving urban commuters more options to move around the city."
He continued, "Our partnership with Helisul Aviation allows us to disrupt Brazil's already large air taxi infrastructure and it is well-positioned for the future of flight transportation."
Helisul and Eve aim to start their collaboration with a proof of concept (POC) operation, using helicopters to validate parameters that apply to future eVTOL activities. The press release explains, "This partnership aims to develop new services and procedures that, together with communities and other industry stakeholders, can create a safe and scalable operating environment for eVTOL operations to expand, focusing on critical aspects to design for all users, including how to maximize accessibility and inclusiveness in vertiports and eVTOL boarding operations."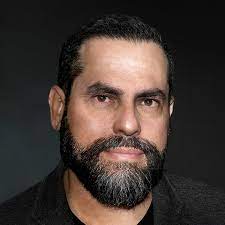 Andre Stein
Backed by Embraer's over 50-year history of aircraft manufacturing and certification expertise, Eve "unveils a unique value proposition by positioning itself as an ecosystem partner by offering a suite of products and services."
In addition to the aircraft program, Eve is harnessing the expertise of both Embraer and Atech, a subsidiary of the Embraer Group, in providing globally recognized air traffic management software to create the solutions that will help safely scale the UAM industry going forward.
Footnote
Helisul Aviation is one of the largest helicopter operators in Latin America, with a fleet of more than 50 aircraft, 14 bases throughout Brazil and over 500 employees. The company offers a wide choice of helicopter services from sightseeing and charter flights to transmission line inspections, aeromedical transport and firefighting aero-cinematography (its helicopters produced all the official images of the World Cup Brazil 2014 and Rio 2016 Olympic Games).
Also, Helisul is a factory approved maintenance service centre for the AIRBUS and BELL helicopters, as well as to the SAFRAN helicopter engine factory.
 For more information