By Chris Stonor
Eve Urban Air Mobility Solutions (UAM), an Embraer Company, and Nautilus Aviation, a division of Morris Group and Northern Australia's largest helicopter operator, announced last week a collaboration on developing the UAM ecosystem in Australia, reports a press release.
The partnership will see the introduction of Eve's eVTOL Aircraft serving various Queensland's iconic tourism attractions including the Great Barrier Reef.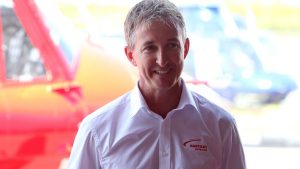 Chris Morris
As part of this agreement, Nautilus has ordered up to 10 of Eve's eVTOL aircraft, with fights taking off over the Great Barrier Reef by 2026.
Morris Group Founder and CEO, Chris Morris, said, "We believe economic success and environmental sustainability go hand-in-hand and aim to strengthen and enrich the environments in which we work. Eve's eVTOL technology will integrate seamlessly into our operations to deliver a range of exciting zero-emission tourism experiences."
Nautilus Aviation CEO, Aaron Finn, added, "This will allow us to provide emission-free and quiet tours over the Great Barrier Reef, providing an unmatched eco-experience for our customers."
Andre Stein, President and CEO of Eve, commented, "We share the same vision towards a carbon neutral future for air mobility and this is a great use case."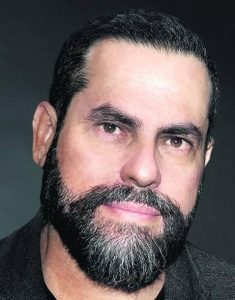 Andrew Stein
Footnote
Morris Group is a network of businesses that includes Nautilus Aviation. This company is Northern Australia's largest helicopter operator with over 25 years flying experience and a network of bases spanning Cairns, Port Douglas, Townsville, Darwin and Torres Strait (Horn Island).
For more information