By Chris Stonor
Eve Urban Air Mobility has been very vocal at the Singapore Air Show this week announcing its third different business partnership.
Eve and Skyports are to support the development of a new Concept of Operations (CONOPS) for Advanced Air Mobility (AAM), including Urban Air Mobility (UAM), for the Japan Civil Aviation Bureau (JCAB). The initiative aims to provide "a shared vision of airspace design, operation, infrastructure, and other benefits" to enable AAM operation in Japan.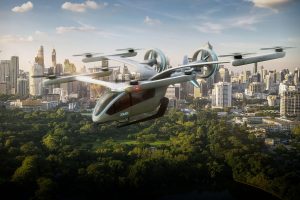 The collaboration involves partners including Kanematsu Corporation, the major Japanese trading company with businesses in the aerospace industry, and Japan Airlines (JAL), the main Japanese passenger airline for domestic and international air transportation.
Duncan Walker, CEO of Skyports, commented, "Our partnership with Eve continues to provide an important means of helping authorities around the world understand and develop the optimum conditions to enable commercial electric air taxi operations. We are honoured to be able to bring our unique knowledge of infrastructure provision to bear for JCAB to accelerate the adoption of advanced air mobility across Japan."
Andre Stein, Co-CEO of Eve, added, "Our collaborations have successfully designed distinct and optimised mobility ecosystems across the world, and we look forward to using this experience to help JCAB establish the CONOPS for Japan."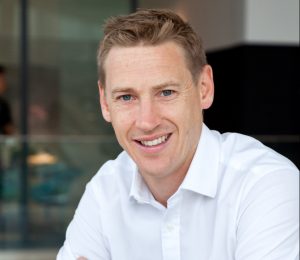 Duncan Walker
Footnote
Eve has partnered with Skyports in multiple and diverse concepts worldwide, forming a cooperation that examines "the AAM ecosystem required for distinctive operating environments" across the globe.
This unique experience benefits the preparation of Japan's CONOPS and ensures that the needs of users, the Japanese community and other stakeholders will be taken into account.
For more information