By Chris Stonor
Eve Urban Air Mobility (UAM) and Acciona, a "global leading company in the provision of regenerative solutions for a decarbonised economy", have announced a partnership to accelerate "development of a global UAM ecosystem", reports a press release.
Under the terms of the collaboration, once Eve floats on the New York Stock Market via a SPAC with Zanite Acquisition, Acciona will invest USD30 million and join the present group of investors (including Rolls-Royce, Thales, SkyWest and Republic Airways) currently supporting Eve's business plan. The floatation should occur in the second quarter of this year. Once achieved, José Manuel Entrecanales, Acciona's Chairman and CEO, will become an Eve Board Director.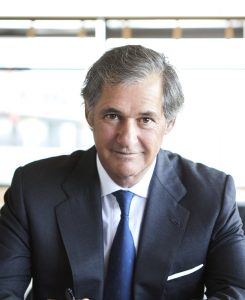 José Manuel Entrecanales
Manuel Entrecanales commented, "Whether we like it or not, the world's population is increasingly concentrating in larger cities. Keeping the climate footprint of these urban areas at bay is one of the greatest challenges of the decarbonisation process we are all engaged in."
André Stein, co-CEO of Eve, added, "Acciona's capability to create UAM infrastructures, added to its top credentials in sustainability, bring essential skills and expertise to the business that will help us maintain our distinction in the market."
The partnership will cover areas like vertiports, power purchase agreements, battery charging solutions and handling. In 2021, for example, 93 percent of the Acciona Group's investments were aligned with the European Union's taxonomy for sustainable activities. The company avoided the emission of 13.4 million tonnes of CO2 during the year, ending '21 as the most sustainable electricity company in Spain and the second most sustainable worldwide (according to the Sustainability Yearbook 2022 published by S&P Global).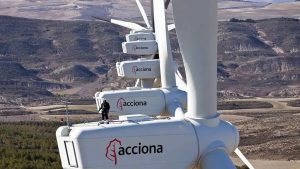 Acciona
Footnote
Acciona has been carbon neutral since 2016. The company recorded sales of USD8.1 billion in 2021 and has a business presence in more than 60 countries.
For more information