By Chris Stonor
Eve Urban Air Mobility Solutions announced this week that Halo, a bespoke provider of helicopter and private mobility travel services in the U.S and UK, has ordered 200 eVTOLS. Deliveries are expected to begin in 2026, reports a company press release.
The two companies will also collaborate on developing UAM products and services. This purchase represents one of the largest in the UAM industry and secures Halo as the launch partner for Eve who is an independent company formed by Embraer S.A.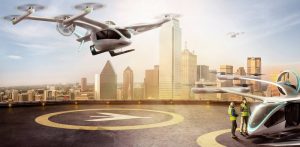 Kenneth C. Ricci, Principal of Directional Aviation, an investment fund of which Halo is part of, commented, "We believe Eve has designed an aircraft that is well-prepared for not only initial certification but also has a proven track record of production. The outstanding lineage of aircraft design, certification and production that Embraer brings to this aircraft positions Eve with significant advantages in the competitive landscape."
He continued, "Our background as operators has taught us that product support is absolutely vital to the overall success of new programs. The relationship between Embraer and Eve will create one of the most successful global product support infrastructures in the industry."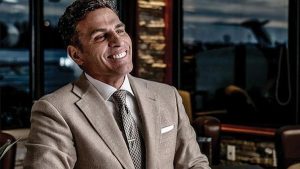 Kenneth C. Ricci
Andre Stein, President & CEO of Eve Urban Air Mobility, added, "We are ready to build the future of mobility with our partners in an extremely collaborative way. We are confident that this mutually beneficial relationship will have a positive impact for many future users and enable both companies to grow their businesses exponentially."
The release explains, "This collaboration, the first international eVTOL operator partnership of its kind, will benefit from the work that Eve has already invested in the U.K. market as the leader of a consortium that is solving the regulatory and operational issues to bring eVTOL operations to London."
And continues, "In collaboration with the UK Civil Aviation Authority´s "innovation sandbox" program, Eve and Halo's partnership will be one of the first operators to build upon this exciting work and continue to develop London as a viable and attractive market for UAM operations."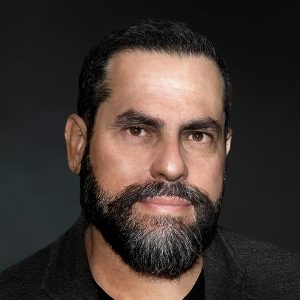 Andrew Stein
Apart from the 200 eVTOL order, as importantly, Eve and Halo will partner on the continued development of Eve's UAM Management system as well as the fleet operations and services product offerings that Eve offers as "an ecosystem integrator" for UAM operations. The strength and experience of both companies, will become an important demonstration of how such partnerships can increase accessibility and affordability as these they work to safely scale UAM operations around the world.
Footnote
Eve is backed by Embraer's over 50-years history of aerospace expertise and is the first company to graduate from EmbraerX.
Halo was formed through the alignment of Halo Aviation Ltd. in the U.K. and Associated Aircraft Group (AAG) in the U.S. and offers  helicopter transportation of all types piloted by highly experienced pilots. Its fleet of Agusta/Leonardo AW109 and AW169 helicopters dispatch from locations in the south of England and London, the Midlands and in the Channel Islands. In the U.S., Halo provides helicopter charter, fractional ownership, and helicopter maintenance services from its New York, Teterboro, Bridgeport, Providence, and Philadelphia installations.
Visual presentation
https://www.youtube.com/watch?v=LxSgN4nySos
For more information