By Chris Stonor
The Singapore Air Show is offering hope and optimism for the aeronautical and UAM industry after two years of Covid lockdowns. The  floodgates have opened and a torrent of new business deals are being announced.
Today, is the turn of Eve Urban Air Mobility who revealed a partnership with Aviair and Helispirit leading to "an order of up to 50 Eve eVTOLs", followed by another, a collaboration with Australian-based Microflite and a purchase of "up to 40 such craft," reports a press release. First, the partnership with Helispirit.
This particular collaboration aims for an order of up to 50 eVTOLs with flights commencing from 2026 by Aviair and HeliSpirit. The release says, "Aviair and HeliSpirit are multi-award-winning operators that serve some of Western Australia's most iconic tourist attractions in the Kimberley, South-West, and Greater Perth regions."
It goes on, "The new partnership will add eVTOLs to the company's existing fleet of over 50 rotary and fixed-wing aircraft and introduce Eve's zero-emission aircraft into service in these locations."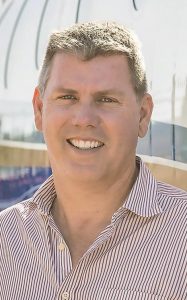 Michael McConachy
Michael McConachy, Managing Director of both Aviair and HeliSpirit, commented, "This year marks 20 years of HeliSpirit being eco-accredited as a green travel leader, entering us into the Eco Tourism Australia Hall of Fame, so this is great timing to commit to significantly reducing our carbon footprint by operating zero-emission electric aircraft."
He continued, "The low-noise footprint of the aircraft makes them particularly well-suited to operations in sensitive natural settings, including national parks and World Heritage-listed areas, as well as for urban transfers providing quick and efficient solutions for both business and tourism travellers."
Andre Stein, co-CEO of Eve, added, "Our partnership opens up an important market for us in Western Australia."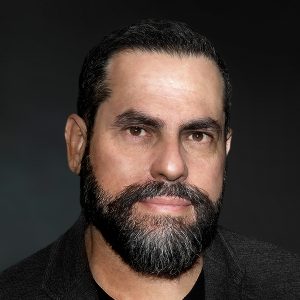 Andrew Stein
Footnote
Multi-award winning Aviair and HeliSpirit (part of the HMC Group) have been at the forefront of tourism since 1984 and are recognised leaders in the industry within Western Australia and beyond.
Owned by Michael McConachy (Managing Director) and Geoff Hamilton, the businesses offer specialist charter, regular public transport (RPT) and tourism services across Western Australia, the Northern Territory and South Australia, with head offices located in Kununurra, WA.
This Eve news was quickly followed by another announcing Microflite is to purchase up to 40 eVTOLs. The company is one of Australia's premier helicopter operators and aims to begin employing them in 2026.
The release explains, "Microflite and Eve plan to begin their partnership using helicopters as a proof of concept to validate parameters that will apply to future eVTOL operations. The partnership aims to develop new services and procedures that will create a safe and scalable operating environment for eVTOL operations together with communities and other industry stakeholders."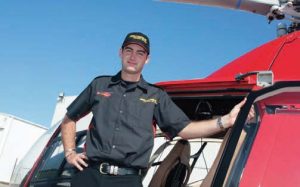 Jonathan Booth
Jonathan Booth, CEO of Microflite, commented, "This order builds on the successful partnership we have established with Eve and validates the exciting potential of zero-emission aircraft in Australia. After working closely with Eve over the past few months, we have identified a network of potential routes and we look forward to working with commercial partners and communities to prioritise these routes and trial selected operations with our existing fleet."
Andre Stein, co-CEO of Eve, added, "We look forward to learning together and building safe and scalable operations with the support of local communities."
Footnote
Founded in 2000, Microflite Helicopter Services operates "the largest fleet of turbine helicopters in Victoria, Australia," focusing on premium tours, charter flights, pilot training, and emergency services.
For more information