By Chris Stonor
Occasionally, a media outlet pops out of the woodwork that makes you scratch your head. Why, for example, would one called prestigiousscholarships.com publish a feature on the eVTOL certification process, an article first published in the economist.com? Is the eVTOL industry now attracting the intellectual highbrows?
Anyway, excitement is growing as 2022 "could be" the year when several eVTOL companies, "may gain" the all-important flight certification for commercial purpose, but who will be these pioneering swashbucklers showing the way for others to follow?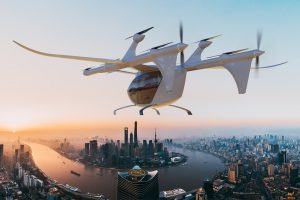 AutoFlight V1500M
Ask the experts and they will probably point a finger at China where a five-letter word may be muttered… EHang. This is probably an odds-on favourite to be one of the first past the post. A red tide could follow with other Chinese eVTOL companies crossing the line like AutoFlight.
In fact, the original economist.com feature leads its story around AutoFlight and a graduate of the Munich Technical University called Mark Henning. Not only do we learn he is 25 years-old, but is excited about his new job at AutoFlight after leaving Airbus. (Goodness me, the Chinese pay must be good!) His responsibility is to get his new company's aircraft certified by the European Safety Regulators. "This is the next revolution in flight," he enthuses. China seeks European approval as it believes this addition will help speed its eVTOL industry entry into service in other markets.
For certifiers one of the major initial stumbling blocks is how different the eVTOL industry is to the conventional aeroplane market. With the conventional you have a pilot on-board. With the unconventional eVTOL there is no pilot as the craft can be fully autonomous. How do you resolve that one for the potential paying public? This means certification for flying taxis is primarily about safety. How safe is safe? It also means in the early stages, anyway, for eVTOL flying taxis to have pilots onboard until "the new concept" is accepted.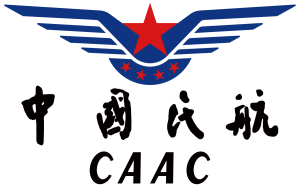 The economist.com then focuses on EHang. The website is not kind describing its autonomous 216 passenger taxi AAV as like "an old-fashioned bubble car surrounded by tiny rotors." While, the craft flies autonomously, it is supervised by a ground control centre, which can take over to land it in an emergency. Is that safe enough? Once a type certificate is obtained, the company is much closer to offering commercial air taxis and tourist flights from many locations, along with package deliveries.
The article goes on to say, "For eVTOLs to operate commercially and at scale in most countries, three types of regulatory approval will be required. In addition to a type certificate, companies will also need a production certification, which allows an aircraft to begin volume production. And, to carry fare-paying passengers, an airline-type operating license is required."
The article goes on, "Although there are bilateral security agreements between air authorities EASA, CAAC and the FAA, the three agencies that dominate the global aviation market, certification by one does not automatically apply elsewhere, especially for new designs like eVTOLs".
It continues, "This gives manufacturers two options if they want to sell their aircraft in another market. They can set up a local operation and request another certificate, like AutoFlight is doing. Or they can undergo a full technical validation of the certificate they have obtained in another country, although this may involve further test flights."
These complexities increase for after reviewing some 150 designs, EASA came to the conclusion that VTOLs were neither airplanes, nor helicopters, nor both. Therefore, decided to make them a "special category" of aircraft, with its own set of regulations.

The FAA, on the contrary, says that it can certify them by adapting its existing rules when necessary. The organisation has created a unit called the Center for Emerging Concepts and Innovation to work with eVTOL companies to establish detailed security requirements.
However, sufficient progress has been made in regulation for eVTOL pioneers to remain optimistic. In America, Joby Aviation is the most likely to join the red tide and be the first past the post outside of China. Add to that its close association with the USAF, this is almost certainly a shoo-in.
Presently, JOBY is breaking all kinds of eVTOL records whether flying at speed, distance or height. It is way ahead of the U.S and European pack. Those to follow in JOBY's wake may include Volocopter, Wisk, Archer, Lilium, and, of course, Airbus.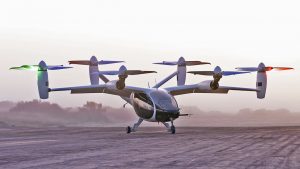 Joby Aviation S4
Place your bets.
(News Source: https://prestigiousscholarships.com)