By Chris Stonor
The eVTOL place to be right now is Paris, where some of the leading companies are congregating at Pontoise airport in preparation for the Olympics in 2024 when the industry takes a bow to the world's public and displays the future of air travel.
Ile-de-France Region, Choose Paris Region, Groupe ADP and RATP Group for urban air mobility trials at Pontoise airfield
Volocopter are one such company. It tweeted last Friday, "Great to be at Pontoise Airport with Groupe ADP, lledefrance, chose ParisRegiom and RATPgroup among others, We are here with our VoloCity discussing the progress planned for next year to showcase and implement UAM in time for the Olympics @Paris 2024."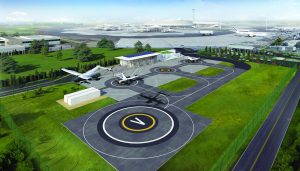 Previous UAMN Article:
https://www.urbanairmobilitynews.com/vertiports/paris-push-to-evtol-unveiling-at-2024-olympic-games-begins/
Another company involved are City Airbus, who tweeted, "Successfully introducing #UrbanAirMobility requires the co-creation of an efficient ecosystem. #CityAirbus NextGen will participate in the sandbox in Pontoise."
Fingers crossed, the impending trials go well and all is set for "the great unveiling" in 2024.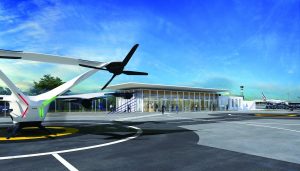 For more information
https://www.airbus.com/en/innovation/zero-emission/urban-air-mobility/cityairbus-nextgen
(Top pic: Jean-Baptiste Djebbari and 4 others)