By Chris Stonor
A MoU between Parallax Advanced Research, LIFT Aircraft, GhostWave and the City of Hilliard has set the "First-of-its-kind" live public safety demonstration for LIFT's HEXA to be carried out in Ohio on June 3rd, reports a press release.  LIFT has Advanced Air Mobility (AAM) technology and will be deployed by emergency responders and public safety groups including firefighters and search and rescue teams.
The AAM system was developed by Ghostwave, a Hilliard-based startup, and funded by Parallax Advanced Research's Ohio Federal Research Network program. This monitors the locations of multiple drones and aircraft in the air and uses real-time sensor data integrated with telemetry onboard the craft.
Dean Zody, CEO of GhostWave, commented, "Our technology is highly capable of preventing a mid-air collision with closely situated airborne objects, which is vital when it comes to public safety use cases. It will detect and classify obstacles in the vicinity while communicating with the pilot. If we can help first responders safely arrive on scene more quickly, then we will have really done something."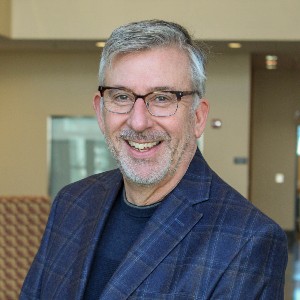 Dean Zody
LIFT's HEXA resembles a large drone with 18 sets of propellers, motors, and batteries. The one-seat piloted FAA Part 103 ultralight aircraft weighs only 432 pounds. No pilot's license or advanced training is required, and the aircraft is cleared to fly over congested areas when operated under public use.
LIFT CEO, Matt Chasen said, "Our initial market, experiential entertainment, has had an incredible response. As we've further developed HEXA, we've recognized the power of our aircraft to save lives. This Ohio collaboration will help make that possible."
Hilliard Deputy Chief of Police, Eric D. Grile, added, "Our Division has a burgeoning unmanned aerial vehicles program. We couldn't be more excited to incorporate LIFT's HEXA and GhostWave's sensing technology."
Hexa was brought to Ohio for continued research and testing in February, an effort made possible through partnerships between the U.S. Air Force AFWERX program, the office of Ohio Governor Mike DeWine, and JobsOhio.
Five years ago, this vision was pioneered by Parallax Advanced Research and the Ohio Federal Research Network (OFRN). In 2017, both groups were behind a USD7 million push to expand drone development and advance science and technology research in support of Ohio's federal and state missions.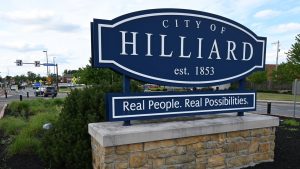 Bob Tanner, OFRN Executive Director, commented, "This is what our program has always been about: connecting a network of Ohio innovators at the leading edge of technology to produce revolutionary breakthroughs that transform the way we do business in Ohio."
Visual presentation
https://www.youtube.com/watch?v=kDz8NaHxR3Y
For more information