By Chris Stonor
FlyOhio, a partnership of public, private and academic institutions led by DriveOhio's advanced air mobility (AAM) group, has been selected to participate in the National Aeronautics and Space Administration (NASA)'s AAM National Campaign, reports a press release.
Building upon Ohio's ground-breaking work in beyond-line-of-sight (BVLOS) drone systems and SkyVision work at Springfield-Beckley Airport while leveraging relationships established through the U.S. Air Force's Agility Prime program, FlyOhio's project "will incorporate multiple use cases for personal travel and delivery of goods across the State of Ohio."
The FlyOhio team is comprised of key aircraft manufacturers, operators, and airspace service providers and suppliers, as well as Ohio regional and city planning organisations, local stakeholders, academic institutions, and health care networks.
The multiyear program lays out a framework to design, test and deploy a statewide AAM strategy focused on the movement of people and goods. Specifically, the winning proposal outlines test applications in health care delivery, air taxi or air metro, and regional air cargo transport.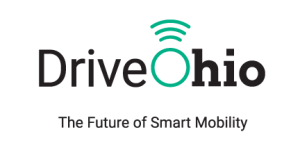 Governor Mike DeWine, said, "In Ohio, we have a longstanding history with advancing aerospace technology, and we continue to pursue new opportunities to support the development of cutting-edge technology." He continued, "We are eager to join with NASA in a new, broad coalition of institutions across the state who are investing in the advancement of this transformative aerospace technology."
The program's development will be supported by the FlyOhio AAM Economic Impact Study due to be released on June 6th. Research that forecasts the potential economic impacts of urban and regional air mobility, the report provides data on Ohio's major urban centres and air corridors connecting its largest cities to rural communities. Also, the report examines Ohio's advanced aviation infrastructure needs, revenue potential, and prospective job growth, among other economic indicators.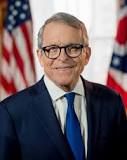 Governor Mike DeWine
Howard Wood, executive director at DriveOhio, explains, "Advanced Air Mobility technology is revolutionising the transportation industry and Ohio is well positioned to lead market adoption as these solutions scale."
He continues, "At DriveOhio, we are committed to developing and deploying connected, automated, shared, and electric vehicles and infrastructure on the ground and in the air. This program is a manifestation of that ethos, and we are excited to increase the advanced aviation investment in Ohio's economy."
Home to more than 550 aerospace companies and three of the nation's premier aerospace centres— NASA Glenn Research Center, NASA Plum Brook Station and Air Force Research Laboratory (AFRL) at Wright Patterson Air Force Base—Ohio is the nation's largest aerospace industry supplier, with a workforce of more than 38,000.
J.P. Nauseef, JobsOhio president and CEO, commented, "JobsOhio is focused on accelerating Ohio's economic growth and our partnership with FlyOhio and NASA will help to fulfill this mission."
He added, "This campaign further positions Ohio's multi-billion-dollar mobility economy to compete in this fast-growing and dynamic industry sector."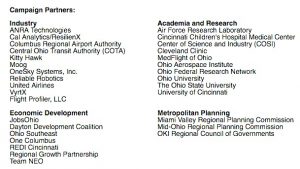 For more information