By Chris Stonor
Ascendance Flight Technologies, a Toulouse-based company developing ATEA, a vertical take-off and landing aircraft powered by STERNA (its proprietary hybrid-electric technology powertrain), announced last week it has raised EUR10 million to accelerate development of its hybrid aircraft, reports a press release. The funding round was backed by Habert Dassault Finance, Celeste Management, M Capital, Kima Ventures and IRDI.
With this injection of investment, the company aims to expand its product development capabilities, notably through trials and demonstrations.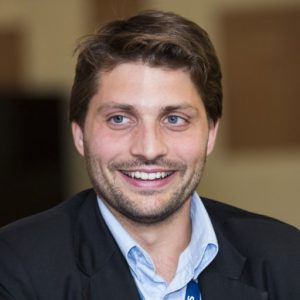 Jean-Christophe Lambert
Jean-Christophe Lambert, co-founder and CEO of Ascendance Flight Technologies, commented, "This funding will allow us to focus on full scale prototypes and patents in order to accelerate the development and industrialisation of our technologies and products. We will also continue to recruit the best talents to shape a team that will impact tomorrow's clean aviation."
The start-up was founded in 2018 by four former team members of the E-Fan Program. They were convinced electric-hybrid propulsion is the future. Their vision became ATEA, a vertical take-off and landing aircraft (VTOL). The first public flights of the aircraft are scheduled for 2024 at the Paris Olympic Games.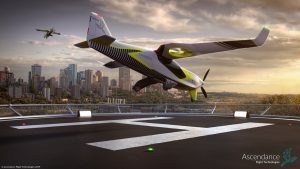 Footnote
ATEA is a 5-seater eVTOL with a 400-km range, a carbon footprint reduced by 80 percent and noise emissions divided by 4. It is designed for urban and regional use in passenger transportation, tourism, medical emergencies, logistics and surveillance.
For more information