By Chris Stonor
It is fascinating how a particular narrative "takes-off", as if led by some invisible force that pervades the minds of influencers and respected soothsayers, for now a research company joins the recent narration that the UAM industry "won't take off until 2030."
This crystal-ball gazing began a few weeks ago when Hyundai's President and CEO of European Operations, Michael Cole, made comments about the impending eVTOL revolution at a conference of the industry group Society of Motor Manufacturers and Traders.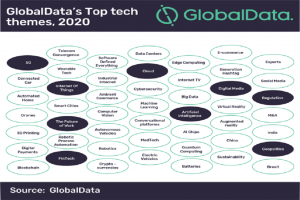 Although, he predicted "the latter part of this decade", the Mainstream Media (MSM) covering the story emphatically pointed to the exact date of 2030. This was then picked up by other media outlets and now a research company jumps on the bandwagon, presumably giving the narration some authority and discernment.
GlobalData Thematic Research (GDTR) describes itself as "the market leader in providing actionable insight into the world's biggest industries." With market analysts in 18 countries around the world, along with a team of researchers and consultants, "we can provide you with the reliable, in-depth industry information you need."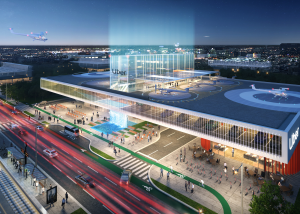 So out goes 2024, then, and the world must wait another six years. The absurdity of the 2030 argument is that the future of UAM is down to three groups. The regulators, the eVTOL companies and vertiport builders. Get all three working closely together. Give them a date to work to (let's say 2025) and the reality is created.
What is even more fascinating about this story is to see how the narrative develops, often via exaggeration or falsehood. GDTR state in a verdict.co.uk article (see link below), "Earlier this month, Michael Cole, chief executive of European operations at Hyundai, claimed that flying cars would be a reality by 2030."
WRONG! Remember, Michael Cole used the phrase "the latter part of this decade" which means anywhere from 2026 to 2029. Not surprisingly, this falsehood was then peddled by the MSM who to rub their noses in it, describe eVTOLs as "flying cars". How comical is that!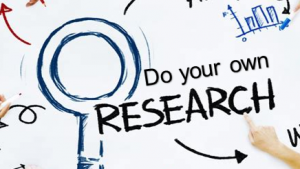 It is quite easy to pick apart the GDTR research, but hey, anyone can peer into a crystal ball and make a prediction. One presumes that "With market analysts in 18 countries around the world, along with a team of researchers and consultants", they must really know what they're talking about. WRONG!
As ever, don't believe what you read. Instead, do your own research and make your own minds up. Perhaps, 2024 is a little too early for the UAM industry rise to stardom, but it will certainly "take-off" before 2030.
Ah, those pesky "flying cars!"
Read the Article
https://www.verdict.co.uk/urban-air-mobility-uam/
For more information
https://store.globaldata.com/report/gdtmt-tr-s206–drones-thematic-research/?utm_source=verdict&utm_medium=commentwirefooter&utm_campaign=RShomepage
https://www.verdict.co.uk/author/gd-thematic-research/
(News Source: https://www.verdict.co.uk/)