By Chris Stonor
After UAMNs article yesterday about the Blackfly eVTOL and its impending appearance and inaugural public flight at the
Experimental Aircraft Association AirVenture (EAA) 2021 at Oshkosh, Wisconsin, U.S., Volocopter tweeted out last night (BST) that its craft will also be flying at the prestigious Airshow. It says, "Volocopter is planning a flight @EAA OSH2021! Mark your calendars for 27 July, early afternoon!"
https://twitter.com/volocopter/status/1418338238553415685
This is excellent news for the eVTOL industry.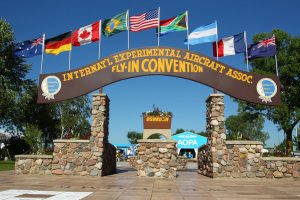 The EAA event is one of the largest and most comprehensive Airshows in the world, and now Covid restrictions are easing, offers a great opportunity for eVTOL start-ups to show-off their craft. There are social media rumours that EHang may also be appearing with its 216 AAV passenger taxi that made such a splash at the Paris VivaTech event last month.
This year's EAA extravaganza  is happening between July 26th and 31st and covers all aspects of Aircraft and Airflight. The organisation embodies "the spirit of aviation" through a community of enthusiasts. Its 240,000 members and 900 local chapters enjoy and share their passion for flying, building, and restoring recreational aircraft.
If compared to motor racing and cars, it is a little similar to the UKs annual Goodwood Festival of Speed and Goodwood Revival events. For if you are an enthusiast of motor sport and cars, these are must places to be.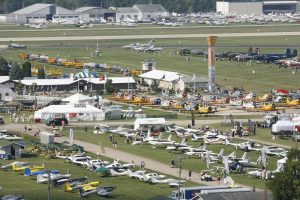 And so back to the EAA, which is a perfect platform for the eVTOL industry. One hopes, no expects, that in coming years, the event will open up a day for the increasing number of eVTOL and drone companies to display their craft to the public. A perfect show piece given the Paris Olympics is now only three years away.
For more information
https://www.eaa.org/airventure/features-and-attractions/airventure-highlights