By Chris Stonor

e-plane, the Indian-based eVTOL flying taxi start-up made a bold statement this week. It aims "to launch its aircraft in India by 2024," reports onlineev.com. ePlane says that its electric flying taxi, dubbed "e200", will make door-to-door journeys more rapidly and more cheaply than a comparable Uber road-trip.
Bold indeed!
Moreover, the e200, says its creators, has the ability to take off and land from rooftops of a residence and requires no elaborate infrastructure comparable to a helipad or runway.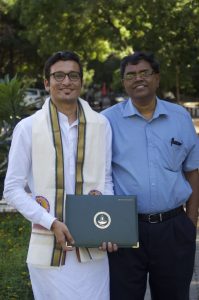 Pranjal Mehta and Prof. Satya Chakravarthy
The company, founded by Professor Satya Chakravarthy from the IT-Madras Institution and his student, Pranjal Mehta, aim to revolutionise city mobility with a fleet of proposed e-planes. While a non-flying prototype was on view at India's pavilion pitch during the recent Dubai Expo, a flying prototype should be ready by September.
Mark Martin, Head of India's aviation trade consultancy, Martin Consulting LLC, points out the problems faced. "It's a nice thought, but there are various difficulties to the company's plans as India doesn't have the correct air regulations, infrastructure or manufacturing base." He added, "The required expertise exists in Europe, China and the US."
Yet Prof. Chakravarthy is not put off. He commented, "We will begin by striving for a design certification. That is the start. Then we will produce a number of prototypes during the next 12 months." The eVTOL has a five-metre wingspan, is five-metres in length from nose to tail and is a 2-seater for a pilot and one passenger.
Rohit Tomar, the MD of Caladrius Aero Consulting, is another critic. "By carrying just one passenger, it is hard to make a sustainable business. It will come down to price per kilometre."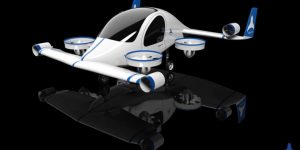 ePlane plans to find a manufacturing base in 2023 with an initial annual capability of 100 planes. Bengaluru and Mumbai is to be the company's entry markets.
Yet, given all the many hurdles the e-plane faces in India, Prof. Chakravarthy is unperturbed. "We must maintain our focus, develop a great product and go to market with it."
Visual presentation
https://www.youtube.com/watch?v=7BHff_wlKu8
For more information
(News Source: https://www.onlineev.com)