By Chris Stonor
The ePlane 'e200' was unveiled last week as India's answer to its increasing city congestion, reports a press release.
Intended for use as "an in-city" electric air taxi, ePlane's 'e200' will have a 200km range with two-passenger capacity. The aircraft is already being prototyped, and is expected to fly in the skies by early 2023.
According to ePlane co-founder, Pranjal Mehta, the design differs from many other eVTOLs in that it focuses on a compact craft size as a key design feature. The company intends for its e200 to provide true air taxi services without needing a vertiport or landing pad, and so is designed to land and in a space the size of two standard auto parking spaces.

Mehta explained, "We're attempting to construct a compact taxi to enable door-to-door travel in cities. This is a different approach as other companies are building much larger craft that require a vertiport or helipad."
ePlane expects to target markets similar to Volocopter and EHang, but adds two fixed wings for increased range and a quicker path to certification. While the craft is similar to Wisk's Cora, ePlane point out that the key advantage over Cora will be its compact size.
The e200 will initially target markets in India, where city congestion is becoming increasingly worse, rather than those in the U.S. Mehta continued, "We wanted to see how we can avoid tilting, given that tilting comes with a certification challenge, and yet build something that is not too big because in India, we have a large population density. Space is a huge constraint."
ePlane was co-founded by Professor Satya Chakravarthy and his student at the Indian Institute of Technology (ITT) in 2019. The University is working alongside them to set up the company, which has recently tripled its workforce, and is currently working on building a 75 percent scale prototype which begins trialing in the next few months. Satya has over 24 years experience of the  aerospace industry and helped set up a UDS30 million combustion research centre used by companies like GE, before moving over to electric aircraft.
Mehta commented, "We are not creating something which is a copy of what other companies are doing in the western world. People usually expect us to build a cheaper version, but what we're actually doing is going further by innovating on the technology and building something that suits the market."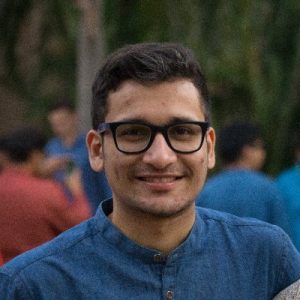 Pranjal Mehta
As the air taxi industry develops, expect to see other companies like ePlane continue to emerge. Whether they will be successful is another matter.
For more information