By Chris Stonor
The Swiss-based Dufour Aerospace has signed an agreement with AirMobility to distribute its eVTOL and products in Japan, reports a company press release.
The Japanese Public-Private Council for the Air Mobility Revolution has set a starting time of 2023 for eVTOL operations in its country. While two years later at the 2025 Osaka Expo, a taxi service for spectators using such craft is planned.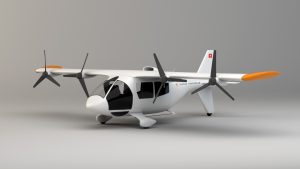 For this reason, AirMobility has signed a distribution agreement with Dufour Aerospace to support the Swiss Company enter the Japanese market to promote eVTOLs.
Thomas Pfammatter, Co-Founder and CEO of Dufour Aerospace, said, "We are delighted to be working with AirMobility Inc., one of the leading eVTOL related platform services provider in Japan. We know that Japan has high expectations and ambitious plans when it comes to eVTOL, and with our versatile and efficient concept and our development philosophy, we can fulfil these expectations."
He continued, "Our products are designed and engineered to meet the demands of customers in many different commercial sectors including Emergency Medical Services Transport, but also Advanced Air Mobility. In addition, our team has a lot of experience when it comes to operating aircraft. We are excited to start a win-win relationship as a partner of AirMobility."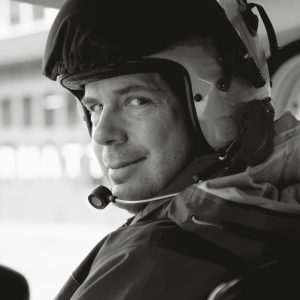 Thomas Pfammatter
Hisashi Asai, President and CEO of AirMobility Inc. added, "When choosing Dufour Aerospace, we carefully considered several factors such as the maturity of the management team, certification pathway, technology readiness, corporate philosophy, and product feasibility."
Footnote
Founded in 2017, Dufour has constructed a tilt-wing eVTOL Aircraft. Among the company's staff are many senior professionals experienced in the design, certification, production and operation of helicopters and airplanes.
Established in 2019, AirMobility aims to build a sales and services platform for eVTOLs in Japan that includes an in-house development of ASCP (Air Mobility Service Collaboration Platform), viewed as a "core system" for entry of global companies into the Japanese market.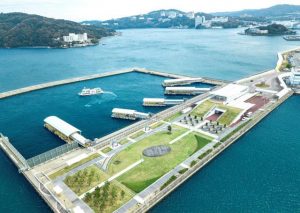 Visual presentation
https://www.youtube.com/watch?v=RwAwMujKOXU
For more information