By Chris Stonor
Tokyo-based SkyDrive Inc., an advanced air mobility (AAM) solutions company using flying cars and cargo drones, announced this week that an application for a type certificate 2 for its flying car was accepted by the Ministry of Land, Infrastructure, Transport, and Tourism (MLIT), reports a press release.
SkyDrive has now begun a type certification project for the aircraft that it aims to commercialise in 2025. SkyDrive is the first flying car developer to reach this stage in Japan.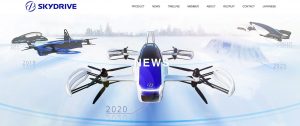 The release explains, "Under the country's Civil Aeronautics Law, MLIT issues a type certificate to certify that the design, structure, strength, and performance of a newly developed aircraft meet the necessary safety and environmental requirements for each type of aircraft."
And goes on, "Certification is only granted after the aircraft had gone through a battery of studies and tests, including strength tests and flight tests. This is the first time that MLIT has accepted an application for a type certificate for a flying car."
Tomohiro Fukuzawa, CEO of SkyDrive, commented, "We are very pleased that our application for type certification has been accepted and we will continue to work in close partnership with the government and MLIT to complete our development of a wholly safe and reliable flying car."
He continued, "We will continue striving to launch a viable flying car business with the assistance of various organisations and companies, including MLIT, in pursuit of our common goal of realising an air mobility society."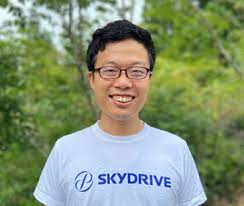 Tomohiro Fukuzawa
Footnote
SkyDrive was established in July 2018 with the mission of "Leading a once-in-a-century mobility revolution." In the development of flying cars, SkyDrive is the only company in Japan "that has successfully conducted manned test flights" and is involved in designing the future system of an air mobility society as a member of Japan's Public-Private Council for advanced air mobility.
The company's cargo drones, which can carry payloads of more than 30kg, are already being used at worksites in Japan, mainly in mountainous areas.
Visual presentation
https://www.youtube.com/watch?v=ZSYlB5cl9zw
For more information