By Chris Stonor
It was announced this week that SkyDrive Inc. and Suzuki Motor Corporation have partnered for the commercialisation of flying cars (FC) reports a press release.
SkyDrive is a leading manufacturer of FCs in Japan and is currently engaged in the development of a compact, two-seater, electric-powered model with plans for full-scale production. Meanwhile, Suzuki is a leading Japanese automaker with expertise that includes manufacturing and selling compact cars globally.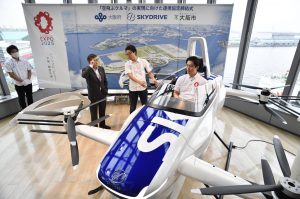 The release states, "SkyDrive and Suzuki will begin collaborating in areas of business and technology that include R&D, planning of manufacturing and mass-production systems, development of overseas markets with an initial focus on India."
SkyDrive aims to begin an air taxi service during the 2025 World Expo in Osaka, Japan, as well as to initiate service in other regions of the country.
Suzuki that has the company motto, "Develop products of superior value by focusing on the customer," presently offers products in three mobility categories: automobiles, motorcycles and outboard motors. The partnership with SkyDrive will provide Suzuki with opportunities to explore and potentially add FCs as a fourth mobility business.
Footnote
SkyDrive was founded in July and since has advanced the development of flying cars and cargo drones. The company is "the only company in Japan that has successfully conducted manned test flights and is now a member of Japan's Public-Private Council for advanced air mobility.
SkyDrive's cargo drones, which can carry payloads of up to 30kg, are already being used at worksites in Japan, mainly in mountainous areas. SkyDrive is aiming to launch a flying car service in the Osaka Bay area in 2025.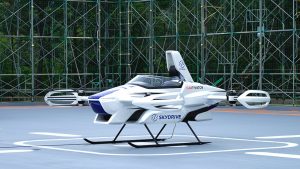 For more information
(Pics: SkyDrive)