By Chris Stonor
Skyports, the UK's "leading vertiport company", has been selected to participate in two upcoming initiatives aimed at delivering eVTOL technology in Japan's Osaka Prefecture, reports a press release.
Skyports is one of five organisations to contribute eVTOL expertise to the Osaka Smart City. Following a joint submission with Tokyo based trading company and Skyports partner Kanematsu Corporation, the project will see Skyports play "a pivotal role" in the development of infrastructure and drone delivery services.
The company has also been chosen as one of ten contributing organisations for Osaka Prefecture's "Green Table", a collaborative roundtable platform launched to accelerate the commercialisation of advanced air mobility (AAM). In addition to working with industry partners on the planning of the network, Skyports aims to have an operational passenger eVTOL vertiport in place by the Osaka-Kansai World Expo in 2025.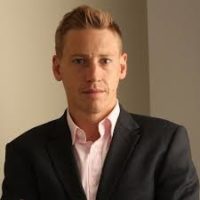 Duncan Walker
Duncan Walker, CEO of Skyports, commented, "We are helping Osaka fulfil its vision of becoming an urban air mobility centre in Japan, providing not only a vital facility to support the burgeoning air taxi market, but demonstrating the benefits that drone delivery services will provide to the region."
He continued, "The fact that we have been selected to contribute to multiple programmes aimed at developing Japan's AAM ecosystem is testament to the work that Skyports does."
Ryo Segway, Industrial Strategy Group, Industry Innovation Promotion Division, Growth Industry Promotion Office, Department of Commerce, Industry and Labor, Osaka Prefectural Government, added. "We understand the importance of building a user-friendly vertiport which can be easily utilised by the eVTOL industry. We are happy to welcome Skyports to join the Osaka Round Table because they have a broad knowledge and are actively working in this area globally."
The Osaka Smart City project was created to enhance tourism, sustainability and the economic performance of the Osaka Prefecture. The objective of the project is to develop Osaka as a world-leading technology hub.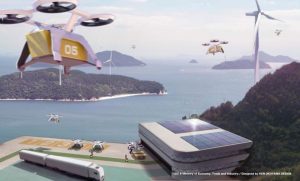 Also included in eVTOL related proposals for the Osaka Smart City are Skydrive, JAL, Nippon Koei, Mitsubishi Electric and Hirata Gakuen. Further information on participation in the smart city is expected later this year.
Footnote
The Green Table is a forum to examine the operational, technical and infrastructural requirements of realising an eVTOL network. It is the second of three phases of roundtable discussions for the Public-Private Conference for Future Air Mobility, a program launched in 2018 by the Ministry of Economy, Trade and Industry (METI) and Ministry of Land, Infrastructure, Transport and Tourism (MLIT). This program brings together stakeholders from across the automobile, aircraft and advanced technology industries, and is scheduled to begin commercial transportation of goods by 2023.
Amongst the other industry leaders involved are Nippon Koei Co., Osaka Research Institute of Industrial Science and Technology (ORIST), Kakamigahara Aero Equipment and Japan Meteorological Corporation.
Visual presentation
https://www.youtube.com/watch?v=ZwUaLTyVNt8
For more information