By Chris Stonor
This week's news about UK-based Vertical Aerospace (VA) is unconstrained, where each day a new story appears, as the company prepares for an expected Stock Market floatation, probably towards the end of this year.
Previous UAMN Articles:
https://www.urbanairmobilitynews.com/air-taxis/uk-two-major-breaking-news-stories-concerning-evtol-company-vertical-aerospace-read-below/
https://www.urbanairmobilitynews.com/air-taxis/gol-grupo-comporte-commit-to-purchase-up-to-250-volon-va-x4-evtols/
The latest news is that Marubeni Corp., a leading Japanese integrated trading and investment business conglomerate has reached an agreement "to explore sustainable, emissions free Advanced Aerial Mobility (AAM) travel solutions, focused on the application of Vertical's flagship electric aircraft, the VA-X4, in the Japanese market." More importantly, Marubeni has also agreed "a conditional pre-order option of up to 200 of Vertical's aircraft."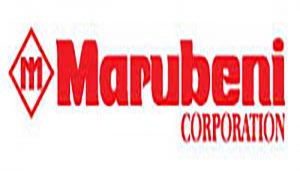 This partnership builds on existing commercial ones between VA and American Airlines, Virgin Atlantic, Avolon, Iberojet and Bristow, who with Marubeni have already collectively agreed conditional pre-orders for 1,350 aircraft in total with a value of approximately USD5.4bn.
Even when the craft remains under construction with trial flights still some way off, VA is now the leader in the eVTOL industry when it comes to sales.
The release says, "Vertical and Marubeni will start jointly evaluating the requirements for eVTOL aircraft operations in Japan as well as other commercial considerations such as route and network planning, infrastructure requirements and capacity, plus engaging other interested parties who can play a role in launching AAM in Japan."
VA now expects to accelerate its presence in the Japanese market and with its technological and regulatory advantages, such as its capacity to operate high frequency eVTOL traffic in a safe environment, Japan has great potential when it comes to the commercialization of the AAM market.
The release goes on, "Marubeni believes that eVTOLs have various use cases in Japan, such as inter-city, intra-city, airport shuttle and life support operations, that will benefit both customers and communities." And adds, "Marubeni is expecting eVTOL operations to commence in 2025 and will utilise its existing aviation capabilities to maximise the quality of personal transportation."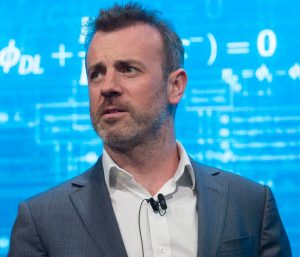 Stephen Fitzpatrick
Stephen Fitzpatrick, Founder and CEO of Vertical, commented, "Marubeni's pre-order option for up to 200 aircraft provides us with a potential direct route to market and builds on our purchase agreements with American Airlines, Virgin Atlantic, Avolon, Iberojet and Bristow."
He continued, "This is the most exciting time in aviation for almost a century; electrification will transform flying in the 21st century in the same way the jet engine did 70 years ago and with Marubeni we are confident we have a great partner who can be a part of this transformation."
Toru Okazaki, Senior Operating Officer, Aerospace & Ship Div at Marubeni, added, "Through this strong partnership with Vertical, we are confident that we'll successfully develop the AAM market in Japan."
Meanwhile, in the U.S, American Airlines plans to work with Vertical on passenger operations and infrastructure development. In the UK, Virgin Atlantic and VA aim to work together to explore the joint venture launch of a Virgin Atlantic branded short haul eVTOL network, including operations and infrastructure development.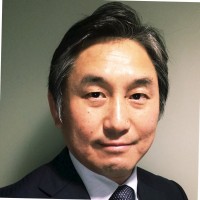 Toru Okazaki
The VA-X4, Vertical's flagship aircraft, is expected to be certified to the same standards as commercial airliners, yet aims to be significantly safer and quieter than a helicopter. By combining its world-class team with a deliberately built ecosystem of top-tier partners, such as Microsoft, American Airlines, Avolon, Honeywell and Rolls-Royce, VA is set to become a major leader in the eVTOl revolution.
Visual presentation
https://www.youtube.com/channel/UCMrfQ2oH7u7IVG5z0mFlWXQ
For more information
https://vertical-aerospace.com