By Chris Stonor
Jaunt Air Mobility announced last week, it has been granted a small business technology transfer (STTR) contract by the US Air Force program (AFWERX), via the Air Force Research Laboratory (AFRL) to research ways of reducing eVTOL noise even further, reports a company press release.
Under this contract, Jaunt will partner with Penn State University and Continuum Dynamics Institute (CDI) to use advanced acoustical analysis techniques to study noise from Jaunt's Gyrodyne VTOL aircraft. This is the third contract given by AFRL to Jaunt.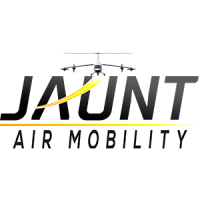 The company CEO, Martin Peryea, said, "The purpose is to gain a comprehensive understanding of the noise sources in our aircraft configurations and the unique noise reduction opportunities."
He continued, "We will apply the knowledge to the design of the Jaunt Journey,allowing us to develop the most efficient, ultra-low noise aircraft for our customers in the urban air mobility market as well as cargo, medevac, and close air support military aircraft."
Head of the Penn State University team is Professor Kenneth Brentner, a renowned expert in aeroacoustics and rotorcraft noise. Dr. Brentner will be assisted by Dan Wachspress of CDI, the chief developer of CDI's CHARM comprehensive rotorcraft analysis employed throughout the eVTOL industry.
Dr. Brentner said, "For this research, we are using CDI's CHARM software coupled with our PSU-WOPWOP and PSU flight simulation software to model the Jaunt test vehicle."
Technologies cultivated by STTR programs such as the grant from AFRL are vital for the progress of aerial mobility. Noise minimisation is a key to public acceptance.
Visual presentation
https://www.youtube.com/watch?v=bfCq7LxEH-g&feature=emb_logo
For more information