By Chris Stonor
Jaunt Air Mobility and Varon Vehicles announced last week they are collaborating to develop advanced urban air mobility (UAM) for Latin America, reports a press release. Jaunt is known for designing and developing electric vertical take-off and landing (eVTOL) aircraft, aimed to come into service for passengers and carrying packages by 2026, where demonstrations start in 2023.
Meanwhile, Varon Vehicles is developing a series of connected Vertiports placed both inside and outside existing urban areas to alleviate the pressure of city congestion, "providing transportation services to multiple customers like logistics companies, tourism companies, hospitals, law enforcement and transportation network companies (TNC's) for air taxi services, all without the need for per-mile physical construction."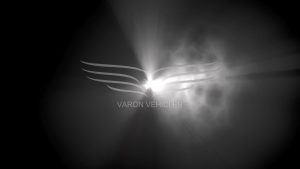 Felipe Varon, CEO and Founder of Varon Vehicles, said, "It's a new form of mobility infrastructure. Technology now makes it possible to tap into unused low altitude airspace over cities and suburbs to provide potentially disruptive transportation services and invaluable connectivity."
He continued, "We have chosen to start implementation in Colombia, where we're working hand in hand with the Colombian civil aviation authority and an array of regional industry partners, as we bring together technologies, like Jaunt's, for implementation."
During 2021, Jaunt Air Mobility are to work with Varon Vehicles to understand the unique transportation needs in Latin American cities and help define the operations and integration of its Journey aircraft into service.
Simon Briceno, Chief Commercial Officer for Jaunt Air Mobility, commented, "The Jaunt Journey aircraft will be one of the safest, quietest and most efficient aircraft with its patented reduced rotor operating speed. We are pleased to work with Varon Vehicles as they have developed a novel approach to address the challenges in urban air mobility."