By Chris Stonor
Jetpack Aviation's Speeder prototype has successfully completed its first flight trial, reports newatlas.com. The jet turbine powered flying motorcycle hovered over tarmac while attached to a tether. The company plans to follow up with more intensive flight tests by the end of the summer.
The Speeder is a flying VTOL motorcycle that Jetpack Aviation intends to reach top speeds of over 300 mph. Similar to a drone, the Speeder "will be electronically self-stabilised, running on a new form of flight control software that has been developed in-house for the last 18 months."
According to the Californian-based company, "The Speeder is to be the smallest, yet fastest optionally piloted VTOL in the world, enabling multiple applications across emergency, cargo, military, and civil sectors."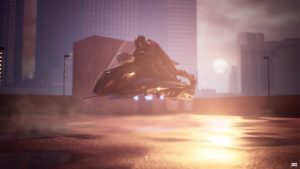 Fully stabilised, the Speeder employs "a tilt-to-accelerate flight system with hand controls, a two-way radio, and 12-inch touchscreen for navigation." Yet, if a pilot plans to fly at the maximum altitude of 15,000 ft, they will need to provide their own supplemental oxygen source.
Jetpack Aviation aims to offer the Speeder to commercial, private, and government sectors, using bespoke variations and designs for each sector. For example, the Speeder would have an eight-engine single-seater, while a military version could be autonomous with a buffed weight limit. In addition, the recreational version could have two types available based on the consumer's needs – the Ultralight Version (UVS) and the Experimental Version (EVS).
The differences between the two primarily lie in restrictions and requirements. The UVS would be limited to a 5 gallon fuel capacity and 60 mph maximum speed, but does not require a full pilot's license like the EVS. Both versions will still require training to fly the motorcycle, and the EVS will also require the purchaser to be part of the manufacturing process in order to comply with FAA regulations on experimental aircraft production.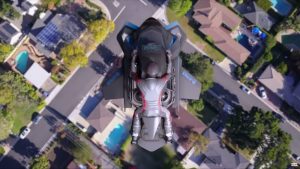 Currently one unit is estimated to cost around USD380,000. This price could fall or rise depending on further testing and development.
Visual presentation
https://www.youtube.com/watch?v=mq_nDf3aAvE&feature=emb_imp_woyt
For more information
(News Source: https://newatlas.com)